Overview
Adidas took their classic athletic wind pants and adapted them for skateboarding. These lightweight pants are both comfortable enough to skate all day in, or lounge around in. They could easily become your new favorite pants.
Features
Pockets
Zipper Front Hand Pockets
Details
ClimaLite®
Adjustable Drawstring on Waistband
Elastic Cuffs with Zippered Ankle Gussets
Breathable Mesh Lining
Gusseted Inseam for Extra Mobility
Inseam (in)
How to Measure Inseam:
Measure from the crotch to the floor without wearing shoes.
Adidas Fit
Relaxed - A slightly wider leg opening for added comfort.
Material Explanation
Recycled Polyester - There are over 5.25 trillion pieces of plastic debris floating in the oceans. Recycled polyester won't fix that but this is better for the Earth than creating virgin polyester for products.
Details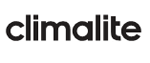 ClimaLite® - ClimaLite® fabric wicks sweat from the skin to the outer surface of the garment for fast evaporation.
Reviews
My legs are short. These work!
by
BloodyElbows
in
Texas
(Verified Buyer)
Posted on 4/5/2018
Adidas Classic Wind Pants - black/white
Not too baggy and not too big. Much like Baby Bear these pants are just right.