Overview
There are many reasons riders choose the Gondy GORE-TEX® Leather Glove: the comfortable enclosure of a durably waterproof, windproof and breathable Guaranteed To Keep You Dry™ GORE-TEX® membrane, the superior warmth-to-weight ratio, or could it just be the touchscreen-enabled leather for textin', tweetin' and gamin' without frozen fingers? Whatever it is, it's working!
Features
Insert
Gore Warm® Technology Insert
Details
Touch Screen Compatible
Ergonomic Pre-Curved Fit
Gnar Guard Leather
Living Lining™
Screen Grab®
Insulation

Thermore™ - A premium polyester insulation backed by 40 years of know-how. Comprised of 50% Recycled Fibers.
Insert
Gore Warm® Technology Insert - Durably waterproof, windproof and breathable - guaranteed. Optimized glove construction consisting of an inner lining, an outer shell and a membrane that continues to keep your fingers and hands warm for up to 15 minutes after you have finished exercising and the reduction of blood flow has begun.
Burton Warranty
Lifetime Warranty - Burton Snowboards warrants all clothing, outerwear, bags, and luggage to be free of defects in materials or workmanship for the practical lifetime of the product. Damage due to misuse, abuse, accidents, neglect, and wear and tear that can be reasonably expected as a result of extended use over time, are not covered by this Limited Lifetime Warranty but may be repaired at a reasonable cost.
Details
Ergonomic Pre-Curved Fit - Superior dexterity in an articulated fit.
Your hands will always be warm and nimble no matter what kind of action you get into.
Gnar Guard Leather - Buttery soft and supple, Gnar Guard genuine leather combines maximum comfort with durable weatherproof/breathability.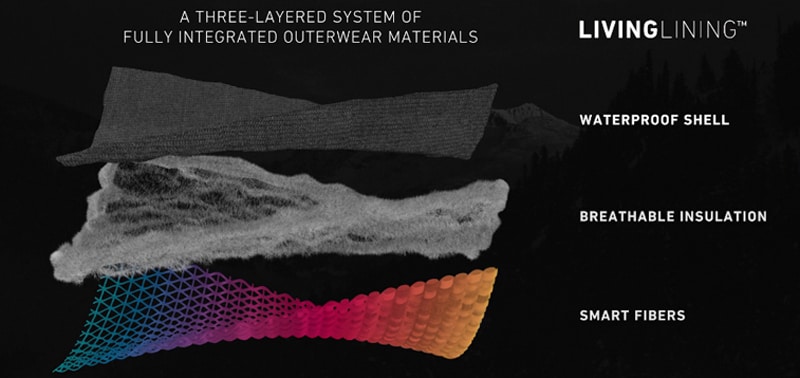 Living Lining™ - Burton's Living Lining™ has three different properties working in unison to keep you comfortable:
1) The waterproof shell keeps the precipitation out while releasing internal moisture to keep you dry
2) The quick drying insulation keeps you warm, and works with the smart fibers to vent heat robbing moisture
3) As you heat up the smart fibers open to increase breathability, as you cool down the fibers constrict to keep you warm
Bring all of these together and you get a more comfortable experience even in those hard to contend with conditions.
Screen Grab® - With Burton-exclusive touchscreen compatible tech built right in, Screen Grab combines buttery feel and rugged waterproof/breathability with the freedom to control any touchscreen device.
Reviews
by
Twiitch985
in
Clinton, UT
(Verified Buyer)
Posted on 1/17/2019
Burton Gondy Gore-Tex Leather Gloves - medium brown/true black
These gloves performed above expectations during a full day on the slopes. My hands stayed warm and never once got wet.
Completely Waterproof, Not Very Warm
by
altaltpow
in
Eugene, OR
(Tactics Employee)
Posted on 5/2/2012
Burton Gondy Gore-Tex Leather Gloves (Closeout) - true black
These gloves are certainly waterproof and windproof, they were able to handle the PNW conditions and my hands never did get wet even with the absurdly heavy wet flakes we tend to get. They seem durable so far, and they feel great, the leather seems to be of pretty high quality. They also come with some waterproof leather conditioner which you can either use straight away or as I've decided; to rejuvenate a season or two from now. Wearing them as is, off the shelf they performed great as far as water and windproofing goes so the nixwax didn't seem necessary.

The only negative I found is even in the fairly mild conditions here, they didn't keep my hands warm. Your experience might be different, I have below average circulation and on one of the days I needed liners, it was probably around 20F that day. They fit very snugly so luckily the incredibly thin liners I had did the trick and my hands were great after that.

If you're worried you have poor circulation and you'll need thick liners you might want to size up one, or if you're on the fence between say a medium and a large definitely go for the large, these were probably the tightest fitting mediums I've ever worn.