Overview
This anorak jacket was built for the mountain-life with good waterproofing thanks to Burton's DRYRIDE technology. However, it remains as softer and more comfortable than most winter coats because of the LivingLining™ three-layer liner system. Both coatings will last through lots of washes and will keep your jacket lookin' as fresh as the 90's-style this Retro Series is from.
Features
Pockets
Zippered Sleeve Pass Pocket
Interior Zippered Goggle Pocket
Retro Series
A ltd. collection inspired by their '92 catalog; get this piece or collect them all (while supplies last) to rock a dope throwback-style.
Details
Living Lining™
Magic Stitch Removable Waist Gaiter
Lifetime Warranty
2-Way Adjustable Hood
Chafe Free Collar
Adjustable Cuffs
Jacket to Pant Interface
DRYRIDE
Utilizing advanced materials (all stamped with the DRYRIDE seal of approval), rigorous testing, and team input, DRYRIDE continues to evolve their technology to keep up with snowboarding's progression.
DRYRIDE 2L Durashell™ - Features technical weatherproofing and breathable properties in a buttery soft yet bomber package. Various insulation and lining systems can be incorporated to fine-tune the overall warmth, comfort, and breathability of the garment.
Seams
Fully Taped - Having outerwear with fully taped seams means that on the inside of the jacket all the seams are covered in tape to provide the most effective waterproofing. It can be considered a key feature if you live in a wet climate or are planning on wearing the jacket during heavy rains. The downside is that due to the full taping there is less breathability than you'd experience with critically taped seams.
Material Explanation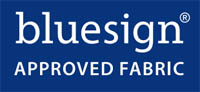 bluesign® Approved - bluesign® offers the highest level of consumer safety employing methods and materials in their manufacture that conserve resources and minimize impacts on people and environment.
Details
Living Lining™ - Thermo-Regulating Technology works within a three-layer system, reacting to your body heat for regulated comfort.
Magic Stitch Removable Waist Gaiter - The powder skirt can be permanently removed by simply undoing one stitch.
Lifetime Warranty - Burton Snowboards warrants all Clothing, Outerwear, Bags, and Luggage sold by Burton to be free of defects in materials or workmanship for the practical lifetime of the product. Damage due to misuse, abuse, accidents, neglect, and wear and tear that can be reasonably expected as a result of extended use over time, are not covered by this Limited Lifetime Warranty but may be repaired at a reasonable cost.
Chafe Free Collar - Extra soft tricot liner to protect your face.
Jacket to Pant Interface - Connect your jacket to your pants for better protection from the elements.