Overview
Do you think it's merely coincidence that the Burton Women's TWC On Fleek pants are so named? Well it's not. These slim fit classics are a sleek, functional style you can rely on. Great value, solid performance, and simple styling—the choice should be easy.
Features
Pockets
Front Hand Pockets
Faux Back Pockets
Details
Articulated Knees
Boot Gaiters
Jacket to Pant Interface
DRYRIDE
Utilizing advanced materials (all stamped with the DRYRIDE seal of approval), rigorous testing, and team input, DRYRIDE continues to evolve their technology to keep up with snowboarding's progression.
DRYRIDE 2L Durashell™ - Features technical weatherproofing and breathable properties in a buttery soft yet bomber package. Various insulation and lining systems can be incorporated to fine-tune the overall warmth, comfort, and breathability of the garment.
Seams
Fully Taped - Having outerwear with fully taped seams means that on the inside of the jacket all the seams are covered in tape to provide the most effective waterproofing. It can be considered a key feature if you live in a wet climate or are planning on wearing the jacket during heavy rains. The downside is that due to the full taping there is less breathability than you'd experience with critically taped seams.
Material Explanation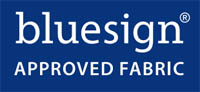 bluesign® Approved - bluesign® offers the highest level of consumer safety employing methods and materials in their manufacture that conserve resources and minimize impacts on people and environment.