Overview
Keep your little shredder rolling with some badass shoes designed by the Boss himself. The classic triangle tread and vulcanized flexiblility will make the shoe feel and perform great, and the EVA insole will keep the shoe lightweight and protective.
Features
Die-Cut EVA Insole
Ethyl Vinyl Acetate (EVA) insoles are a firmer material than you would find on standard orthotic insoles to offer better shock absorption while reducing the weight of the overall shoe.
Details
Medial Mesh Cold Air Intake
One Piece Toe Box
Triangle Tread
Sole
Vulcanized - "Vulc" shoes are light, flexible and break in quickly. These don't provide as much foot protection as cupsoles, but they are preferred if you're looking for good board feel in a shoe with less weight and bulk.
Details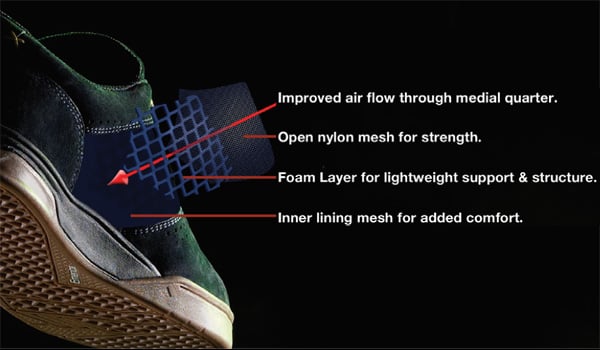 Medial Mesh Cold Air Intake
One Piece Toe Box - Prevents blowouts and provides a better flick.
Triangle Tread - Emerica's Triangle Tread pattern provides maximum grip for more confident skating.