Absinthe Film Premiere @Tower Theater Bend, OR | Oct. 21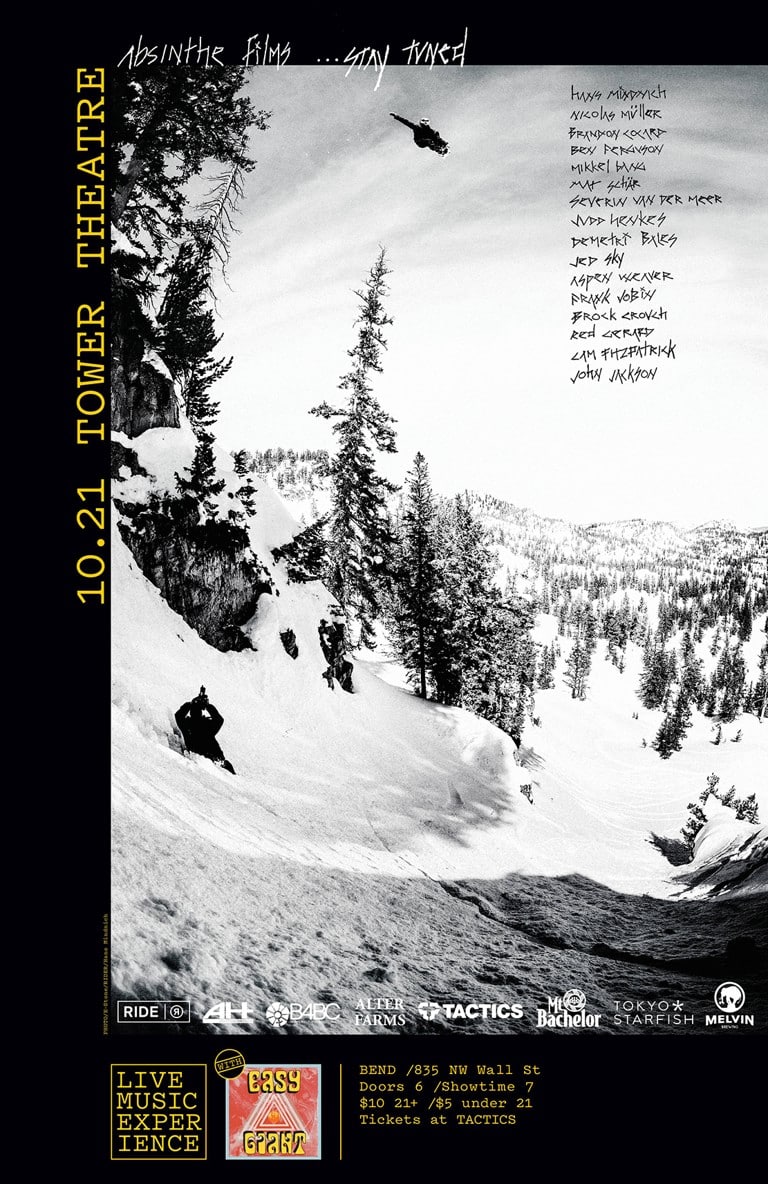 Snowboard film powerhouse, Absinthe films is coming to Bend to show us their newest shred flick, Stay Tuned. True to form, and after seeing the teaser, we are sure this is yet another film from Absinthe that won't disappoint. The rider roster is stacked with legends like Nicolas Muller, Mikkel Bang and John Jackson, and we are proud to watch Tactics own, Demetri Bales. This is yet another film around Justin Hostynek as he joins some of the best shredders and hunt for the best snow around the world.
The film is shot on location in epic backcountry in California, Montana, Canada, Italy, Switzerland and more. Stay Tuned promises to melt the breathtaking backcountry with just the right amount of urban to make for a creative film that will keep us wanting more.
Stay Tuned premieres at the Tower in Bend, OR. You can get tickets at Tactics Boardshop, $10 for Adults, $5 for 21 and under. Stay put after the show for some musical stylings with Easy Giant Live.
Visit the Tactics booth at the show and enter to win a day pass to Mt. Bachelor.
Share
Related Posts