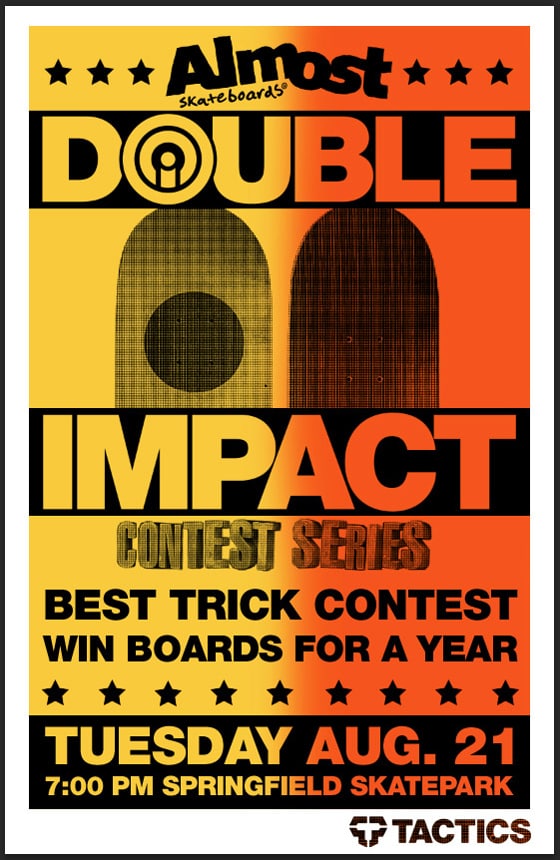 The rules are simple: best trick down the Springfield 10 wins boards for a year. Now this doesn't mean you can snap your board, holler at Almost, and get a new deck. It means you win a board a month for a year. Still a great prize and you can bet there will be more from your friends at Tactics.
WHO: Almost Skateboards and Tactics
WHAT: Double Impact Best Trick Contest
WHEN: Tuesday, August 21st, 7:00pm
WHERE: Springfield Skatepark 10 stair
Here's what went down at the last Almost Double Impact Contest held at the Brea 12.