Andy J.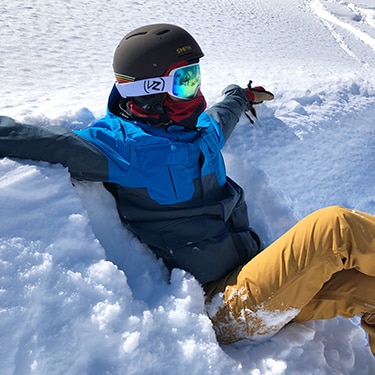 Position: Assistant Buyer
Skate, snow or surf?
Snowboard.
Any other hobbies?
Cooking, reading, movies and travel.
Any pre-Tactics experiences you'd like to share?
Eugene born and raised. Prior to Tactics (and a bit during), I worked for a wildlife film production company.
Any particular brands you're backing?
I don't know about backing but I'm a big fan of Volcom and RVCA.
Do you have any nicknames? What are they and how'd you get them?
The Man From 1950 because my friends think I was born an old man.
Beverage of choice?
Coffee and water.
Favorite song/ band right now?
Blink-182 for live.
Best thing about the Pacific NW? Worst thing?
The weather and the weather. It's a relatively inexpensive place to live and just a hop, skip and a jump to some amazing places.
What would you do if you won the lottery and retired from Tactics?
I'd be traveling the world filming my own history/travel show.