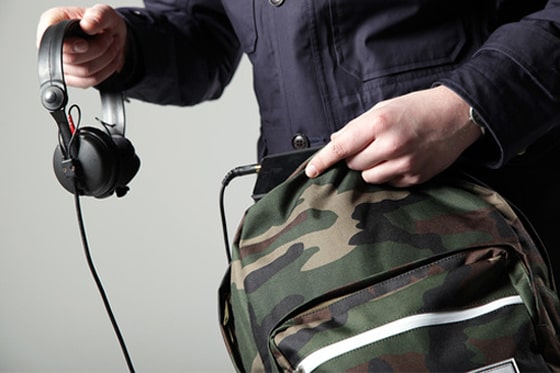 Are we really talking about Back-To-School already? Say it ain't so. Where did the summer go? Yup, it really is that time of year. With several weeks left of summer, there's still plenty of time to strap on your adventure boots and get out there, but don't forget that you'll soon be roaming the halls looking for your new classes and summer will most definitely be over. Bummer.
As we head into the coming school year, we'll be dropping some buyers guide knowledge on you. Which pack is best to hold your board, which pack has the most pockets, which packs can hold a laptop, etc. We'll be going through everything from clothing to shoes to audio accessories. So here we go, first installment, street backpacks.
Herschel Supply Co. Pop Quiz Backpack
One of Herschel's most popular backpacks with multiple storage pockets and organizers. The Pop Quiz caters to all your school or work needs while still staying true to signature style and durability.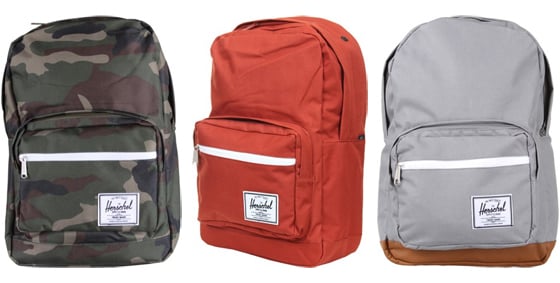 The simplest, most affordable pack for those students and others on a tight budget. Featuring a padded iPad sleeve and one exterior pocket for organizing your accessories.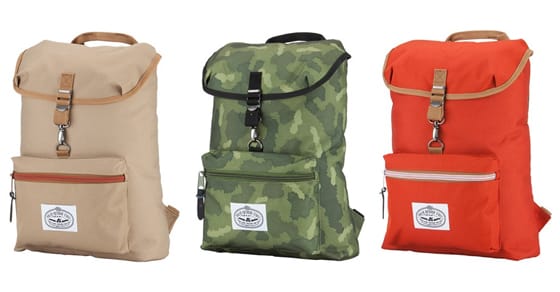 Simple, eco-friendly and steezy, what more could you ask for in a backpack?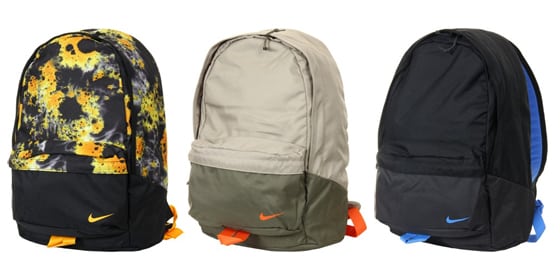 *Side note: This is the pack I personally use everyday and on weekend trips up and down the West Coast. I've lived out of the Piedmont Backpack for 5 days once. Things were a little tight, but I made it work. Definitely a solid pack for school, travel, and everything in between.
From now on, when you think of function and style, you'll think of the Metro 2. This will be your new favorite pack whether you're exploring urban landscapes or roughing it in the wild. Featuring adjustable shoulder straps with a cross sternum strap to help with heavy loads and a fold down top with adjustable buckles to keep your goods secure and dry.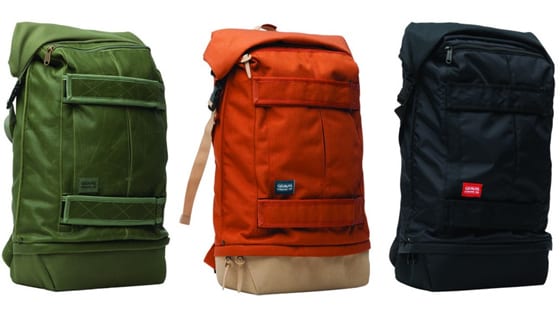 A versatile backpack perfect for everything from a day at the beach to trekking all of your books through campus. Featuring a suspended laptop compartment to keep your computer safe and multiple pockets on the front to keep yourself organized, this backpack has it all.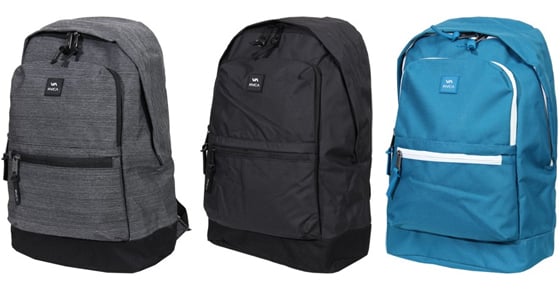 The Caliber Backpack from Electric has been their best selling pack for awhile now and it's easy to see why. The main compartment features an organizer and laptop sleeve, while the other two other pockets give you room to stash the rest of your gear.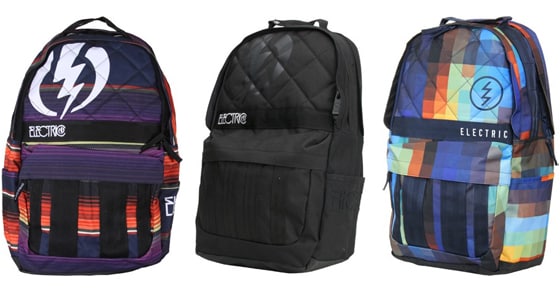 That's it for now. More buyers guides coming your way and before you know it, you'll be all stocked up for the coming school year.