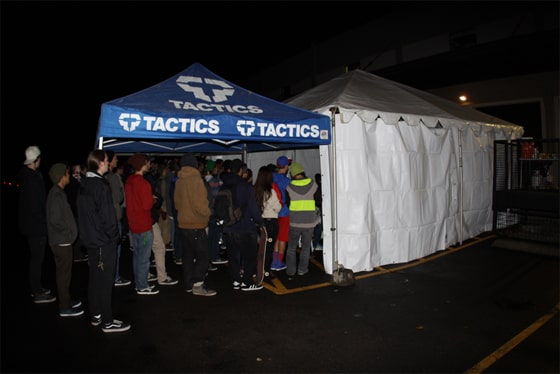 If you didn't make it out to the Bake and Destroy premiere last Friday, you missed out on the biggest event we've had at Tactics in a very, very long time.
If you've been to any other premieres we've had, you probably remember sitting on a dusty skate ramp in the cold with crappy laptop speakers blasting the latest skate rock tracks. For Bake and Destroy, we went all out, renting a massive 20' x 20' tent to project the video in and upgraded to some speakers that actually put out quality sound.
Thanks to everybody who made it out and especially Baker Skateboards for sending us a bunch of schwag to hook up everybody with.