Best in Snow | Transworld Good Wood Winners 2018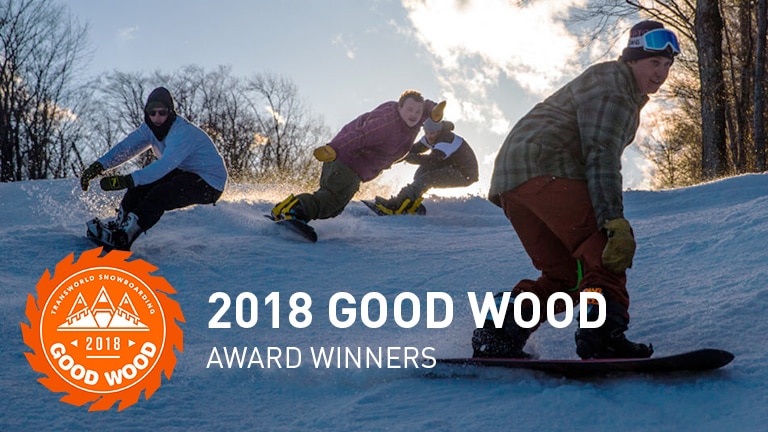 After hundreds of laps, thousands of methods, and countless carves, the 2018 Transworld Good Wood Award winners have been announced. Lucky for you, our favorites have been hand picked and are now available on our site! Whether you're into cruising glades, dropping cliffs, or sliding rails, there is a little bit of everything in this year's selection. Scroll down to view our top picks and check them all out for yourself!
Burton Deep Thinker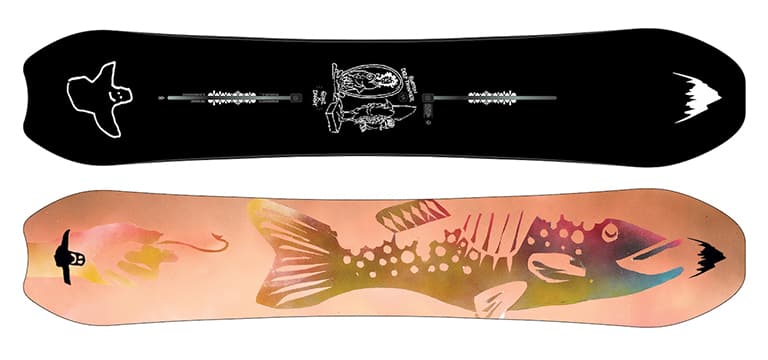 From the mind of Danny Davis the 2018 Burton Deep Thinker took top honors as the most popular all mountain board for 2018. Featuring a directional camber profile, the Deep Thinker has all the response and stability you need to feel comfortable carving and cruising at high speeds. Pillow lines and cliff drops are no problem thanks to a longer nose and directional shape that will keep afloat no matter how deep the snow gets. To top it all off, the topsheet comes complete with art from Gonz himself! If your looking to take your riding to the next level, this all mountain board is ready to handle what ever you can throw at it. Who knows, you may even learn how to switch method like Danny Davis.
GNU Forest Bailey Head Space C3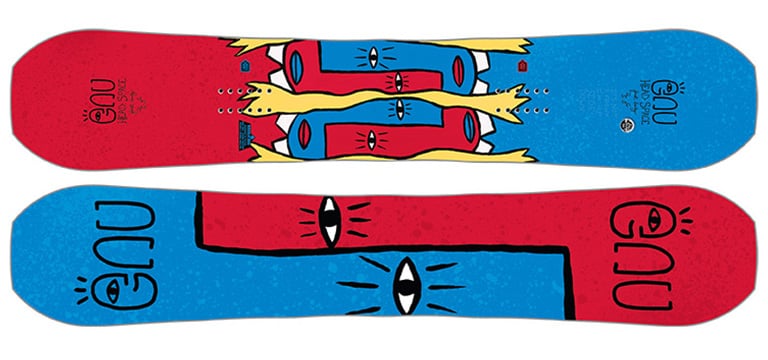 If you see the whole mountain as one big terrain park, this board is for you. The 2018 Gnu Forest Bailey Head Space finished top of its class for park/freestyle snowboards. Its medium flexing camber profile has the prefect blend of pop and stability with a softer heelside core profile for more natural response. From technical rail lines to boosting jumps and hips, this asymmetical twin is ready to handle all the creativity you can throw at it both inside and outside the park.
Shop GNU Forest Bailey Head Space
Jones Flagship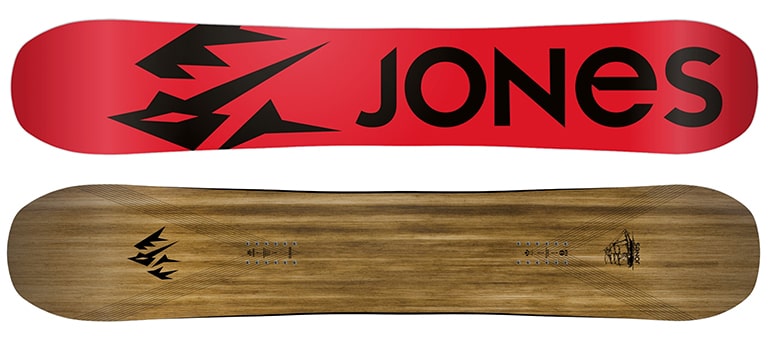 Tailored to the precise specifications of Jeremy Jones, the 2018 Jones Flagship could be the best freeride board to date. With a re-profiled core and true Directional Camber Rocker profile, the Flagship has the float you need to cruise through wide open powder glades while maintaining the torsional stiffness and stability to handle high speed chutes and big mountain lines. Designed in conjunction with Jeremy's climate change organization, "Protect Our Winters" and 1% For The Planet, the 2018 Flagship utilizes environmentally conscience materials like recycled ABS sidewalls and steel edges to help make Winter longer.
Related Posts