Best Skate Backpacks | Back to School '17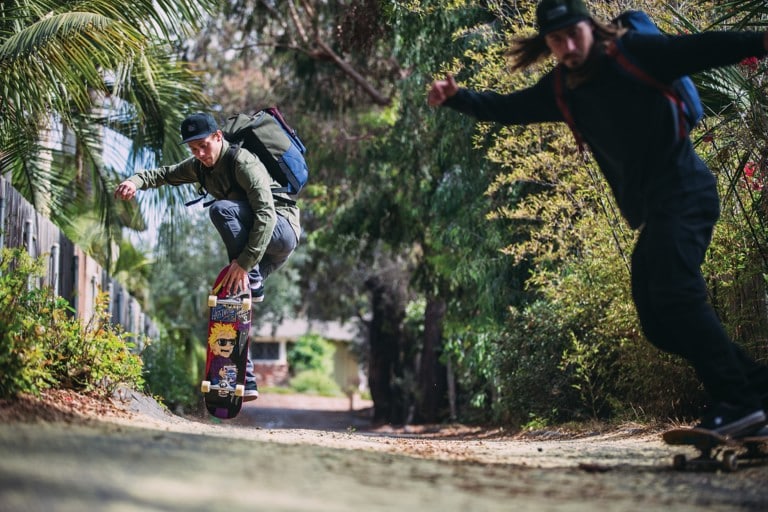 School days are coming and you'll be lugging a big ole bag 'o books around all day long. Don't start another year with that tattered old bag you've been complaining about. You need something with the space to hold your gear, the comfort to save your back, and the convenience of functional skate carry straps. Scroll below to check out our top picks for the Fall '17 season.
Vans x Thrasher Authentic III Backpack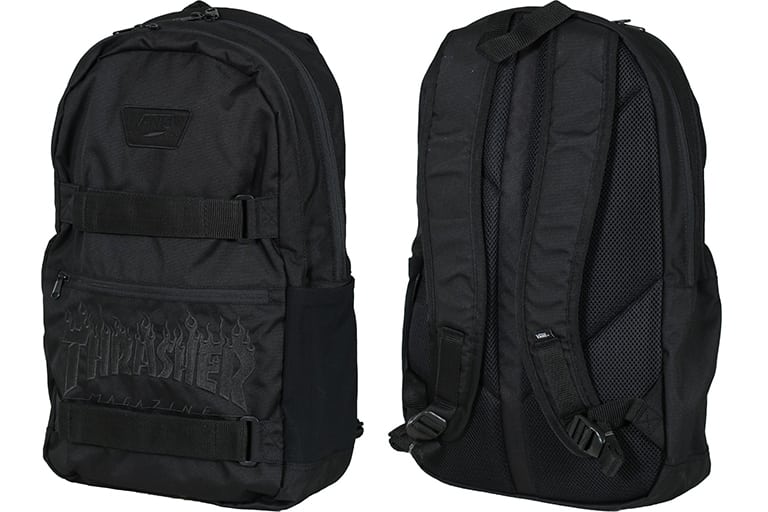 When the two most iconic skate brands team up, you can't go wrong. This pack has two large main pockets, a front zip pocket, water bottle side pockets, a laptop sleeve, and an organizer sleeve with a total internal volume of 23L. Everything you need all in one place, plus collab branding from Vans and Thrasher. Turn up the flames with the full Vans x Thrasher collection skate shoes and apparel.
Shop Vans x Thrasher Authentic III
DAKINE x Aesmo Mission Backpack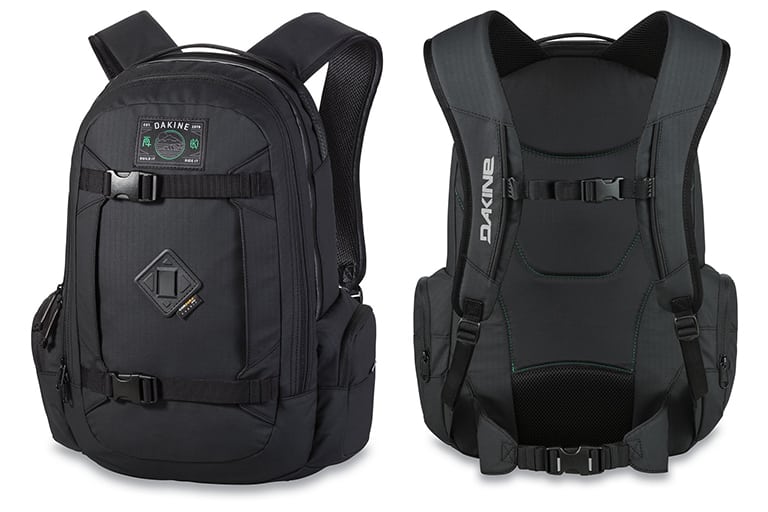 This isn't your average school bag. It'll tackle your class schedule with ease, but it's also designed to handle lenghty skate trips and backcountry powder missions. Made from extremely durable 305D Cordura HP Coated Ripstop with ergonomically designed Air Mesh shoulder straps and limited lifetime warranty, you'll be hyped to throw it on your back every day for years to come. Want more? Check the full Dakine x Aesmo collection bags and apparel.
Shop DAKINE x Aesmo Mission Backpack
Nike SB RPM Backpack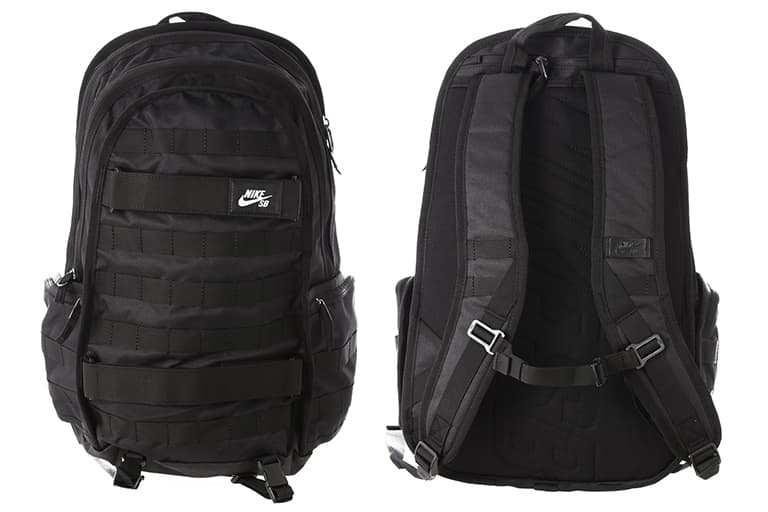 The RPM has been a go-to skate backpack for years. Convenient side pockets, a fleece sunglass pocket, and a 15" laptop sleeve make it easy to stay organized, while the large 26L internal volume gives you plently of space to fill up with schoolwork or jam full of extra road trip gear. It also features a water resistant DWR coating to keep your gear safe when the weather turns on you.
RVCA Push Skate Delux Backpack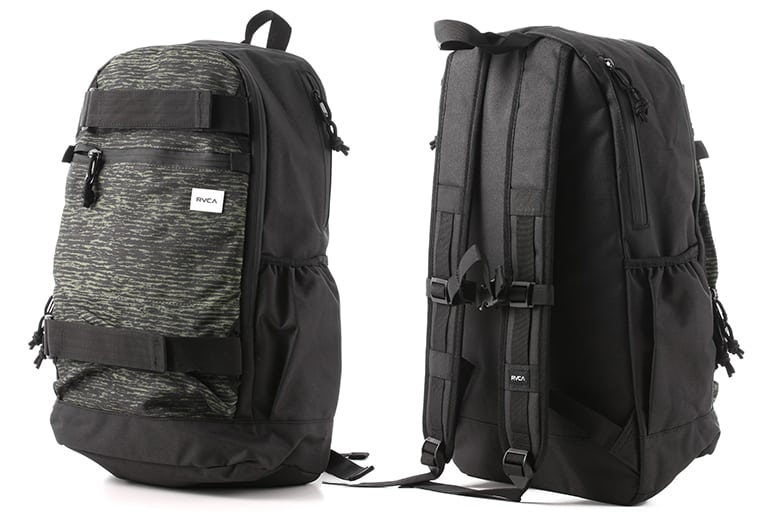 Everything you need, right where you need it. Easy access side pockets, mesh organizer pockets, and a laptop sleeve make life easy. Plus, aqua guard waterproof zippers protect your gear from that wet stuff that falls from the sky.
Shop RVCA Push Skate Delux Backpack
Element Mohave Backpack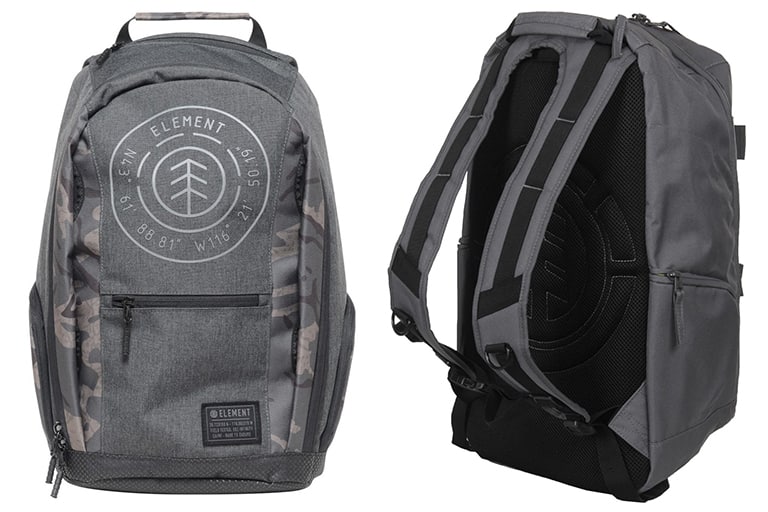 A massive 30L internal volume makes the Mohave one of the most spacious skate backpacks available. From day missions to extended adventures, this bag will hold everything you need and keep you organized with extra pockets everywhere you look. The Mohave also sets itsself apart with buckle closure skate carry straps for faster access. Plus, you can tuck them out of site when you aren't using them.
Related Posts