Tactics Black Friday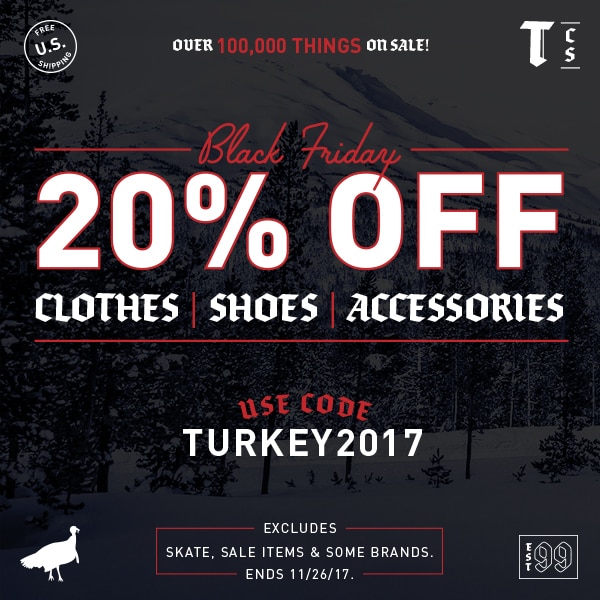 20% Off Clothes, Shoes & Apparel Accessories
TURKEY2017
Use code TURKEY2017 for 20% off clothes, shoes, apparel accessories, backpacks & more. Plus free shipping anywhere in the U.S.*
Bonus #1 - Save 10% off skate decks, trucks, wheels
& helmets with coupon SK8FEAST17. Some exclusions.
Bonus #2 Snow Deals on select brands all week
with 10% to 25% off thousands of popular items.
TURKEY2017 exclusions: *No sale items, gift cards, limited edition skate shoes, snow jackets or pants. No products by Protect Our Winters, GoPro or Arcade Belt Co. Offer valid 11/20/17 through 11/26/17.