As we gear up for the winter season, we'll periodically be dropping brand highlights. Just little bits of info about the brands that we support and support us. We caught up with 686 rep Jeff Clark for our first installment.
Established: November 13, 1992
Company Bio:
Since Michael Akira West first stepped on a skateboard in the early eighties, he always had ideas in his head. The freedom that skateboarding provided begat a lifelong quest for freedom of expression through all forms of mediums. Engulfed in the progressive street skateboarding scene in Hermosa and Venice Beach, Mike was introduced to snowboarding in Big Bear, CA and immediately found a new addiction and inspiration. Throughout the following years, Mike transitioned from skateboarding to snowboarding and worked and rode Big Bear, pushing personal progression and all the while continually gathering and exploring new ideas.
After finishing school at the University of Southern California, Mike realized that if he was going to do something on his own, it should begin when he had nothing to lose. Using punk, rap and jazz music as well as his collection of sneakers and vintage clothing as forms of inspiration, Mike got to work. What started as a class project, now became and obsession.On November 13, 1992, 686 technical apparel was formed.
The 686 name has its roots in numerics. While you may have heard a lot of stories, there is actually a very deep and personal explanation of what 686 means to Mike West. The name stems from personal dates and numbers in Mike's life that all merged together at the perfect time. However personal it started as, the number has now become synonymous with technical progression and fashion fusion. Since the beginning, 686 has been about providing innovative, fashionable outerwear and technical apparel inspired from the same Los Angeles street culture and mountain lifestyle it was founded upon.
686 trademarked products and features – integrated SMARTY® removable liners, Thermagraph strategic insulation, infiDRY waterproof and breathable innovations, the patented Toolbelt® line of functional belts, and support of the DIY ethos all push 686 beyond the boundaries imagined some 23 years ago.
"Being INDEPENDENTLY rider owned and operated since day one, 686's continues our pursuit of technical progression and life's finer moments into Winter 2014/15. High tech, good times, this is 686."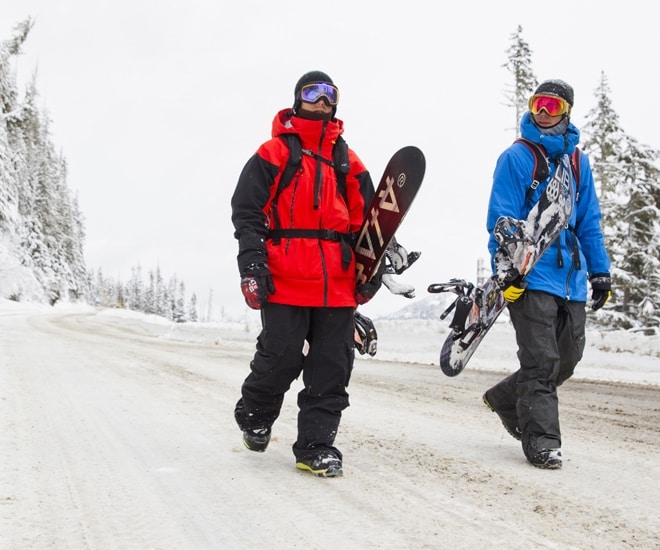 What's NEW for 2014:
The 686 snowboard outerwear brand has completely overhauled its product lines and its method for organizing collections, and the new approach is arriving in stores fall 2014. It's a major revamp, and not one collection or collection logo is the same as last year.
GLCR – As much backcountry as is space-age, the GLCR collection instills the spirit of adventure in the world's most advanced technical outerwear. Toray® and infiDRY® waterproof fabrics, minimalist design, technical fabrications and ergonomic fits combine to provide the ultimate protection for any exploration. Team tested, GLCR is guaranteed to protect and perform in winter's harshest conditions – from Mt. Baker to the Moon.
Parklan – Born at the intersection of the mountains and the streets, Parklan's inspired designs and complex fabrications are as at home in the city as they are on the hill. infiDRY fabrics, Smarty Technology, Air-Flo venting and detachable powder skirts combine with classic militaristic aesthetics to create a high performance line of water proof jackets and pants for forward thinkers.
Authentic – Classically inspired designs merge with yesterday's forward thinking styles to create a line of tried and true garments perfect for winter conditions. Designed by snowboarders and outdoorsmen alike, the Authentic Collections blend of Smarty Technology, infiDRY water proof fabrics, bemis taped seams provide all the details to keep you warm, dry and moving forward in any conditions.
Dickies – Since 1922 Dickies has create tough-as-nails workwear designed to last a lifetime. Its this made-for-work foundation that brings the 686XDickies collection to life. Classic designs infused with 686 technology create jackets and pants that are built from action and ready for action.
Cosmic Collection – A collection of cosmic proportion, designed by Forest Bailey, to meet your needs no matter where you are in your journey.
Airflight – Born in one of the highest mountains in the world, the Airflight collection offers proven styles in different warmths and weights that can be layered or worn as stand alone pieces. infiDRY waterproof fabric, synthetic down, bonded fleece and Smarty compatible technology can be found in jacket and fleeces designed to fit your diverse needs on and off the hill.
Gregory – A Pioneer in the outdoor industry, Gregory Mountain Products was born from the same principles as 686 – from, function and fit to enhance your experience in the outdoors. Rooted in heritage as one of the first creators of technical ergonomics packs, Gregory pride themselves on making the best fitting packs on the planet- designed to not just sit on your back but work with your body to easy your load. Their bags aren't just for carrying cargo, rather they are an extension of the adventure itself. For 2014/2015 we have introduced select bags with limited edition GLCR inspired jackets, adding matching 686 exclusive infiDRY 20 fabric to time tested Gregory pack models to create water resistant packs perfect for a trip to the mountain – any time of year. Take a day trip to the backcountry with the Targhee, or if you are more of a minimalist, grab your Gregory sling pack and wear it multiple ways p integrated into your jacket sleeve, slung over your shoulder or attached to Gregory Casual Day pack as an extra pocket for those longer expeditions. However you choose to enjoy the trail, experience it with 686 and Gregory.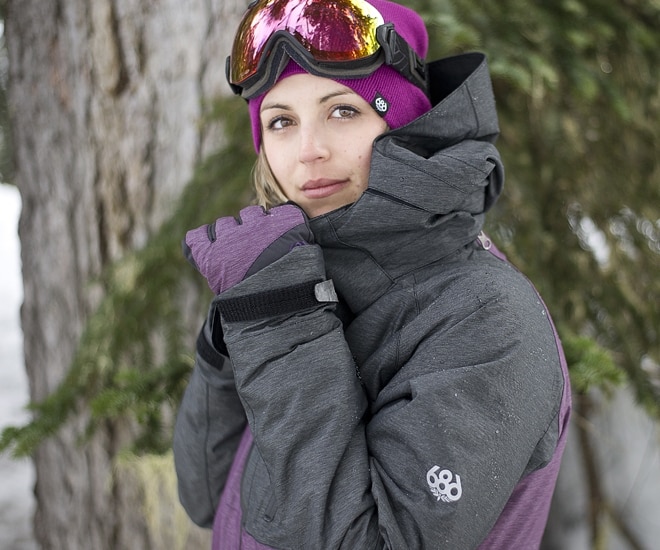 What's YOUR setup this season?
Bataleon 163w Goliath
Switchback black/red
686/New Balance 1971 Black / Acid
GLCR Smarty SERAC 2.5 ply Jacket / Black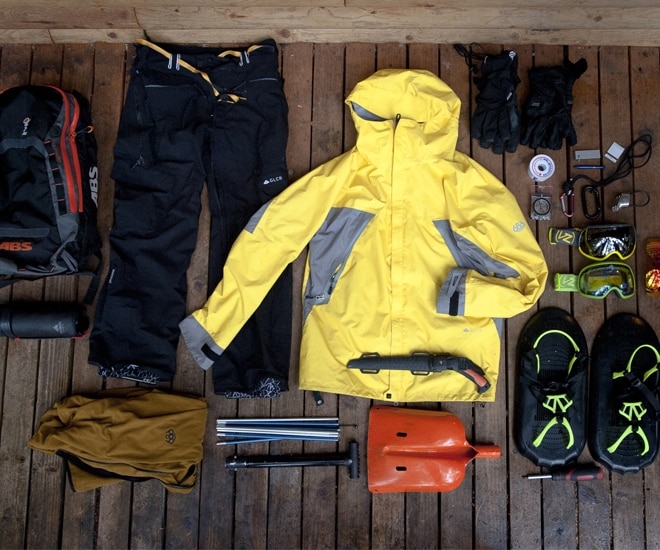 Team Stories For 2014:
Team Riders:
Forest Bailey, Sammy Luebke, Phil Jacques, Cam Pierce, Kimberley Bennett, Memry Anderson, Melissa Evans
Last Words:
High Tech. Good Times.