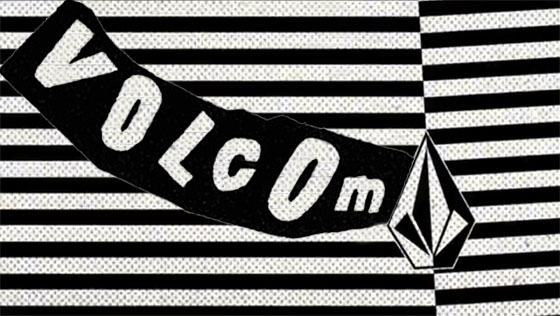 A staple company in the board sport industry, Volcom embodies a free-spirited lifestyle that stems from the brand's beginnings. We were lucky enough to distract the Pacific Northwest sales representative and long-time friend of Tactics, Clint Graham, with some questions about the Volcom brand. The following interview is what came from the interaction and it made us all want to be covered from head to toe in the stone. Chances are it will make you feel the same in which case you can head over to our large selection of Volcom gear to join in on the fun. Enjoy.
What is your name and affiliation with Volcom?
Clint Graham, and I am the sales rep for Pacific Northwest.
How did you get your start in the company?
I worked as a sub-rep for the OG Volcom rep before me, the living legend himself, Tim Snail.
Where is Volcom based?
Costa Mesa, CA

How did Volcom get its start? What was the inspiration behind the brand that made it in to the brand we see today?
Below is a quote I took directly from Volcom's brandifesto which I believe is a great synopsis. For more information about the history of Volcom check out their website.
"Founded on a snowboarding trip in the winter of 1991 by Richard Woolcott and Tucker Hall, the Volcom idea would incorporate a major philosophy of the times: "Youth Against Establishment". It was also the first time surfing, skateboarding and snowboarding were brought together under one brand and "America's First Boarding Company" was born. This energy was an enlightened state to support young creative thinking. Volcom was (and still is) a family of people not willing to accept the suppression of the established ways."
Volcom not only provides apparel and gear for the board sport industry but it supports other industries as well. What are those industries and why did Volcom decide to get involved with them?
In sports markets Volcom supports a team of MX riders in addition to skateboarding, surfing and snowboarding. In addition to those we have our own independent music label (Volcom Ent) and video production company (Veeco Productions). We support artists of all different mediums: musicians/bands, urban artists, fine artists, photographers and more. Volcom supports these facets because they are part of the free spirit and creative thinking that drive our brand and keep us authentic and grounded.
What is the V.Co-logical project all about?
Volcom's V.Co-Logical project is about minimizing the environmental impact of our business from top to bottom. It starts with changing habits and status quo business practices in how we conduct business day to day and challenging ourselves to think green in all aspects of business. It translates into our products by creating a line of organic, recycled, reclaimed and minimally processed goods that are environmentally conscious.

Where do you see Volcom in 5 years from now?
The 5 year plan for the brand is to continue growing at healthy pace and maintain our position as a leader and innovator in action sports apparel and footwear while staying true and authentic to the values that got us to where we are today.
Any last words you would like to add?
From my end, I just like to point out that I feel lucky and blessed to be part of the Volcom family on a daily basis. A lot of people out there do not like their jobs or the company they work for. I am one of the lucky ones who likes my job and loves the company I work for. Volcom truly is a family of free thinking, free spirited people that "walk the walk", so to speak, of the lifestyle they are representing. Everyone there surfs, skates, snowboards, rides moto and pursues creative outlets of some sort; it truly is the embodiment of "work hard, play harder" ethic. It is inspiring to me as that is my deal as well.