Calvin N.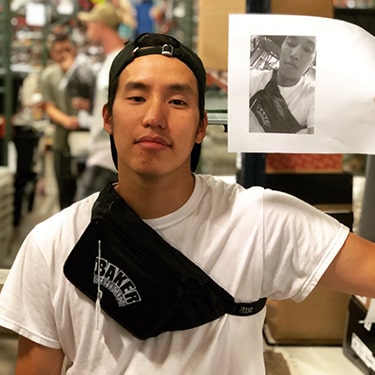 Position: Warehouse Picker
Skate, snow or surf?
Skate.
Any other hobbies?
At the moment, shooting photos of my friends.
Any pre-Tactics experiences you'd like to share?
Working a job not as fun as Tactics.
Any particular brands you're backing?
Cal Young Clothing.
Beverage of choice?
Water.
Favorite song/ band right now?
Lee Fields.
What would you do if you won the lottery and retired from Tactics?
Travel.
Share