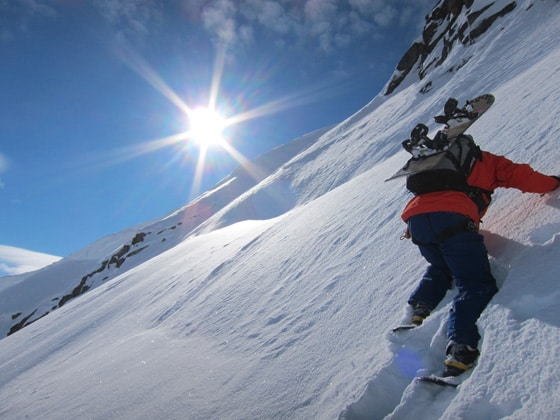 Tactics team rider Forrest Shearer dropped us a quick e-mail and some photos from a recent AK trip. We're stoked to see him out there getting his shred on! Here's what he had to say and check his photos below:
Alaska is known as the final frontier. It's what dreams are made of. As a snowboarder it's our duty to make the journey north.
This year, Alaska was having an all time season with snow packs deeper than 20 feet. It was time to pack the bags and make the trip happen. I called up Ryland Bell, Josh Dirksen, and Alex Yoder and everyone was into heading to Juneau, AK.
Our plans were to give it our all and have the most fun as possible with a "ride everything" state of mind.
With splitboards and heli gear in hand, we were equipped for all conditions. We managed to have the sickest trip ever, from heli first descents into tight landing zones to splitboarding until way after dark to get last light.
Thanks so much to Tactics and my sponsors for making the trip happen, Alaska Powder Descents for taking us out to ride the most insane terrain ever, Eaglecrest Ski Resort, and all the locals of Juneau for showing us a good time and sharing their backyard with us.
— Forrest