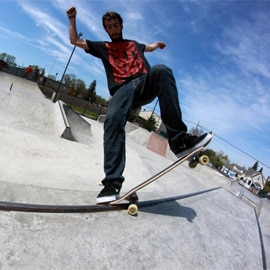 POSITION: Warehouse
Best thing about the NW? Worst thing about the NW?

The skateparks. The rain.
Skate, snowboard, or surf?
Are you a student? What are you studying? What did you study in the past?

Graduated with a degree in general science.
What were you doing before you landed your job at Tactics?
Do you have any nicknames? What are they? How'd you get them?
What would you do with $5,000?