Chris V.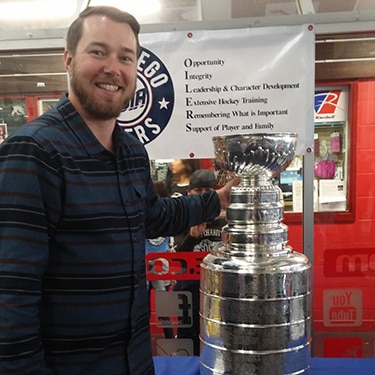 Position: Digital Marketing Manager
Skate, snow or surf?
Snowboard only now. I used to surf a bit but never picked it up in full force. I used to downhill/carve on longboards until I fractured my skull.
Any other hobbies?
Ice hockey, golf, camping, hiking, cornhole.
Any pre-Tactics experiences you'd like to share?
I moved around the Midwest while I was pretty young, but my family settled in San Diego where I lived for almost 20 years. I went through middle school, high school and college in San Diego (SDSU - Go Aztecs!).
Any particular brands you're backing?
Vans Shoes and Volcom Jeans.
Beverage of choice?
Old Fashioneds or pretty much any whiskey coming out of the Wild Turkey/Russell's Reserve Family Distillery.
Favorite song/ band right now?
I've been into Arcade Fire lately, but Pink Floyd has to be my all-time favorite.
Best thing about the Pacific NW? Worst thing?
Haven't lived here long enough to experience the highs and lows yet, but so far I love that everything grows big, tall and green.
What would you do if you won the lottery and retired from Tactics?
Camping in national parks with my fiancée in the summers and chasing powder in the winters.
Share