CONScrete Carnage 2018 Presented by Converse | Sept. 22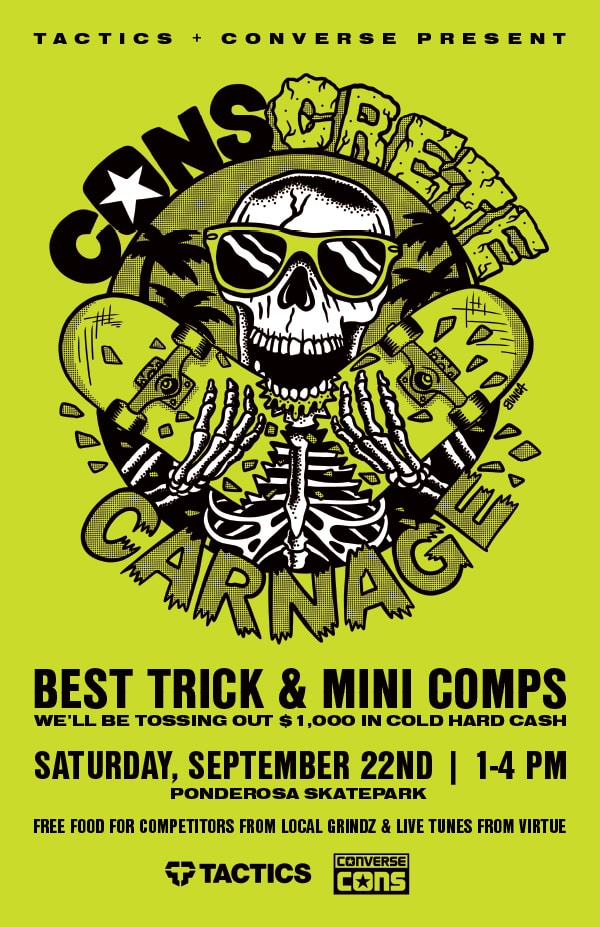 Tactics and CONVERSE are, once again, descending onto Ponderosa skate park in Bend, OR for a day of skate carnage with mini competitions throughout the park. Best tricks will be rewarded with COLD.HARD.CASH! Food truck by Local Grindz will be on site with free food provided for participants and tunes by Virtue will put you in the right mood to pound the pavement.
All ages and abilities are welcome to participate. Contestants under 18 must have a parent present to sign a waiver.
Check out Converse New Arrivals
Related Posts