Element Peace Screening | Tactics Eugene Oct. 13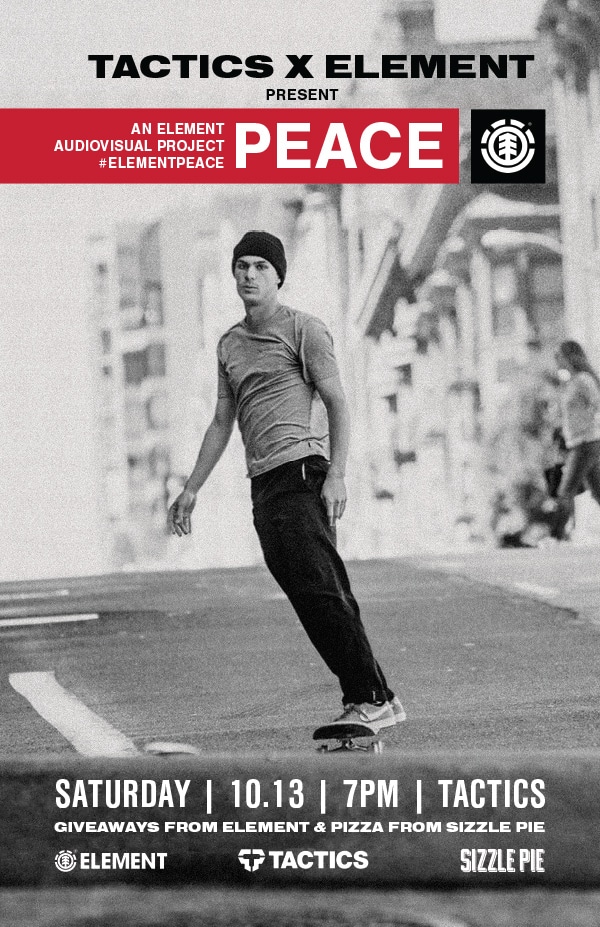 Element skateboarding's newest full-length audiovisual project, PEACE premieres this October, and Tactics will be the first to bring the film to Eugene. With some serious anticipation we'll press play on October 13 at 7 p.m at the Tactics Eugene store. We will be serving up some Sizzle Pie and local beer from The Wheel A Pizza Pub. The event is free and open to everyone.
Check out the first teaser released by the brand below featuring Mason Silva landing a gap in the busy streets of San Francisco.
Related Posts