Emerica Reynolds G6 Skate Shoes | Q&A With the Designer

Andrew Reynold's highly anticipated new shoe is finally here, so hit the video above to check every last detail and nerd out with Emerica's lead designer Paul Kwon. Paul worked directly with the Boss himself to layer new technology and fine tune every aspect of the Reynolds G6, so we sat down with him and dove right in.
Reynold's new shoe uses a unique process to provide support without sacrificing board feel. It features a cupsole construction with a pour in polyurethane midsole. The pour in process avoids compression of the foam which allows it to offer increased flexibility while maintaining superior impact protection.
The Reynolds G6 is also designed for dependable durability. The three piece toe layers a full suede toe under a thermo-welded plastic toe cap under an additional double stitched suede toe cap. All three layers are welded together and extend under the rubber into the lasting board to prevent separation and blowouts. To make sure all bases are covered, the extra layer of suede and thermo-welded material also cover the ollie area.
Finally, they added comfy neoprene tongue centering bands and a thin yet cushy mesh tongue to make the shoe feel as good as it functions. The Reynolds G6 is packed with tech and built like a tank but it manages to look like a slim version of the Boss's classic early models. We can't wait to get these into the parks and streets for a wear test.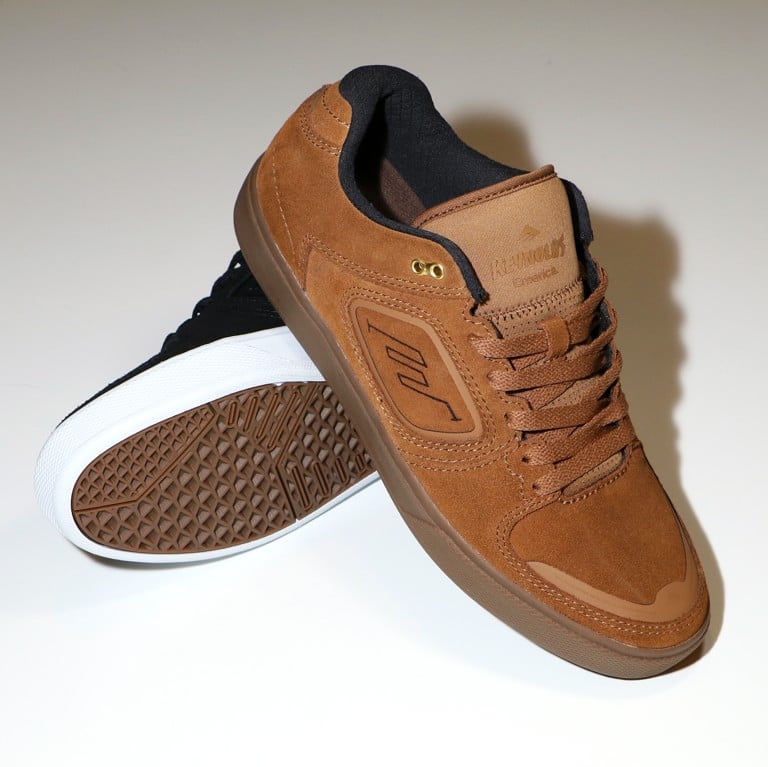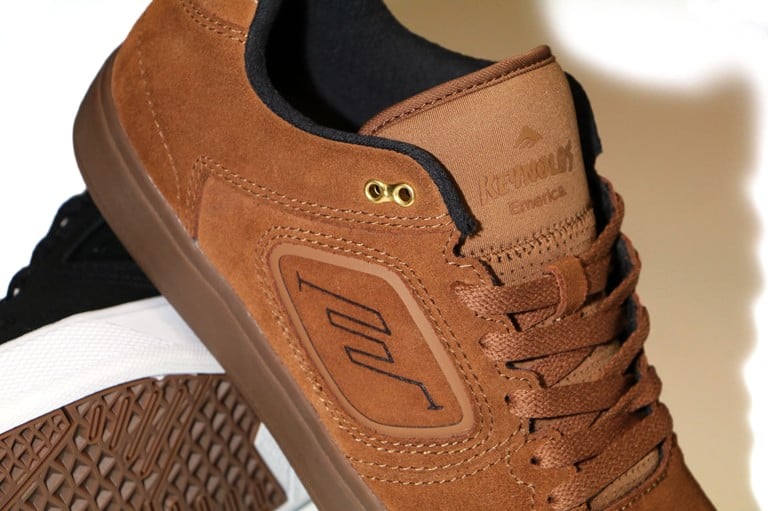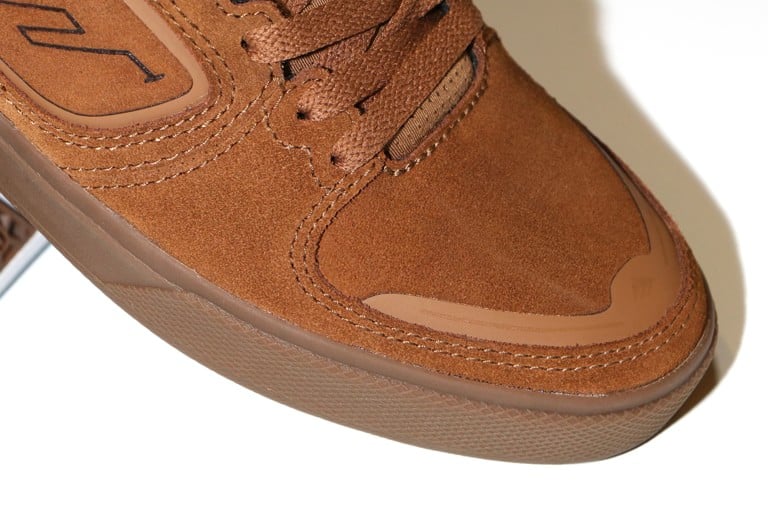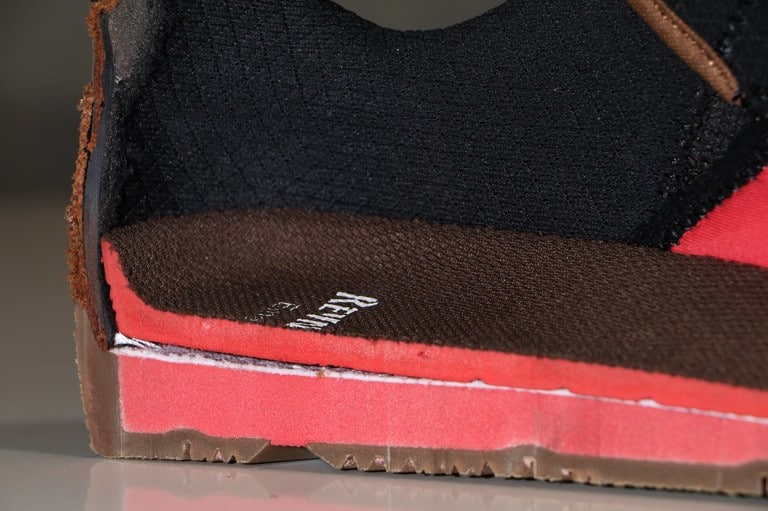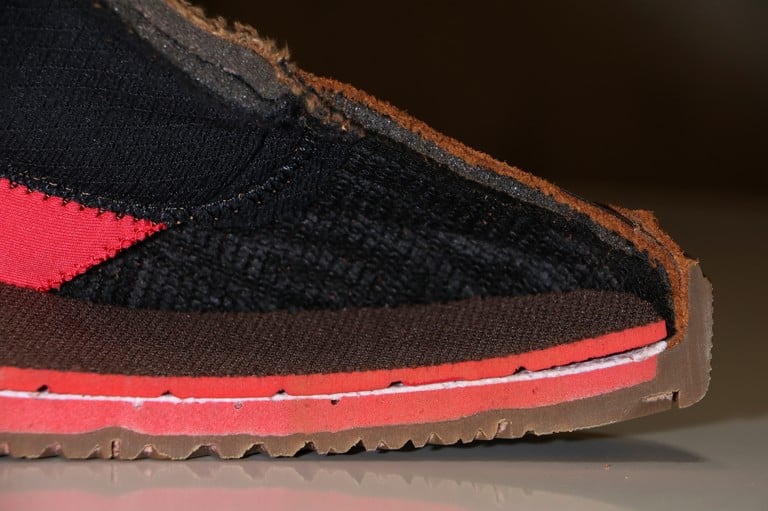 Related Posts