Eugene Drop-In Free Skate Lessons | Fall 2019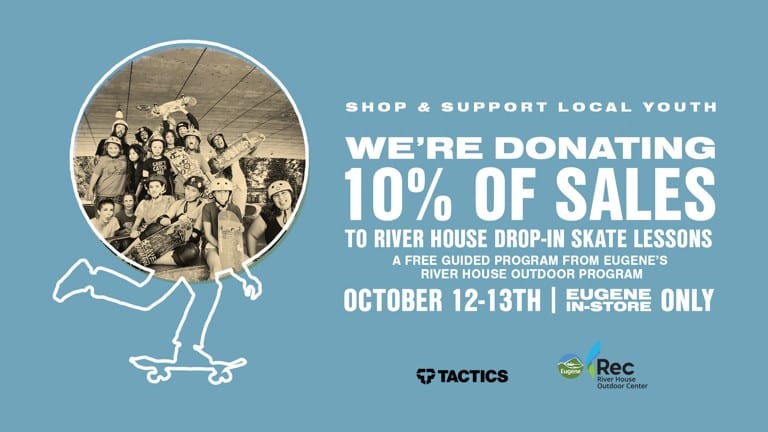 On October 12-13th, we're donating 10% of Eugene in-store sales to the River House Drop-In Free Skate Lessons Program. Come in and shop to support local youth!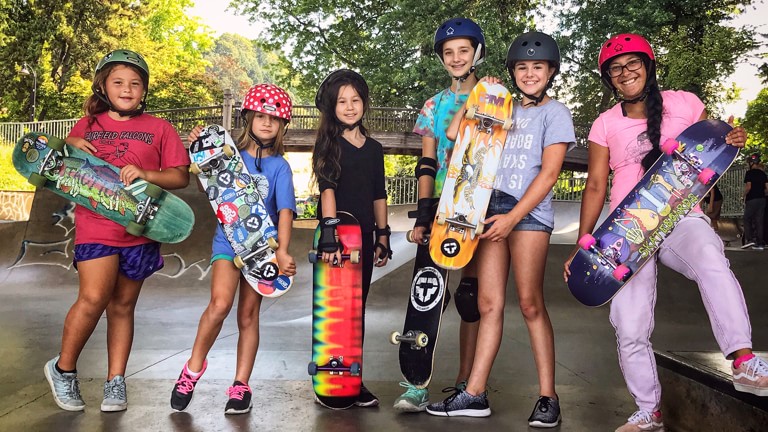 Looking for a lesson? Drop-In sessions are FREE and require no pre-registration. We recommend bringing your own skateboard, helmet & pads, but there will be some extra equipment available to borrow during each session. Just stop by and give it a try!
Parent/guardian signature required if under 18. Adult supervision required for children 12 & under.
Location:
WJ Skatepark in Eugene, OR
Schedule:
September 17th - November 2nd
3:30 - 5:30pm on Tuesdays
10:00am - 12:00pm on Saturdays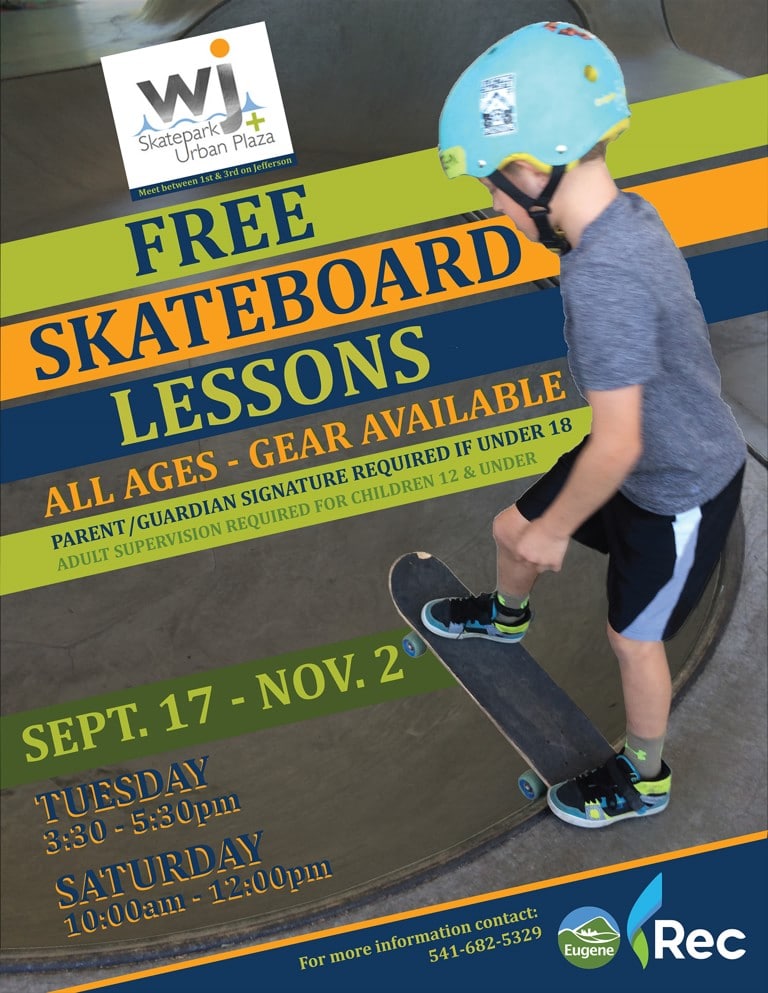 Share