Everything Burns | Spitfire x Skeleton Key MFG

Spitfire Wheels teamed up with Skeleton Key MFG to bring you a very limited collab collection featuring hand dyed wheels from Darren Navarrette himself. Long ago, Darren started dying wheels in his bath tub and eventually dialed in his signature 50/50 treatment. Now you get a set of your own, along with a rad collection of apparel and accessories.

Shop Spitfire x Skeleton Key MFG Now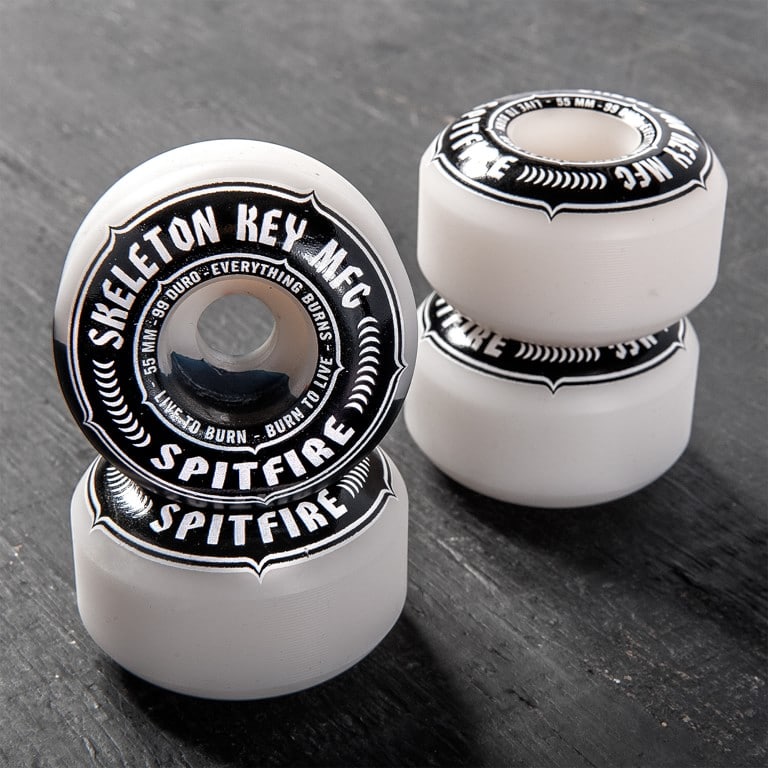 Each set of wheels also comes with a patch and a pin.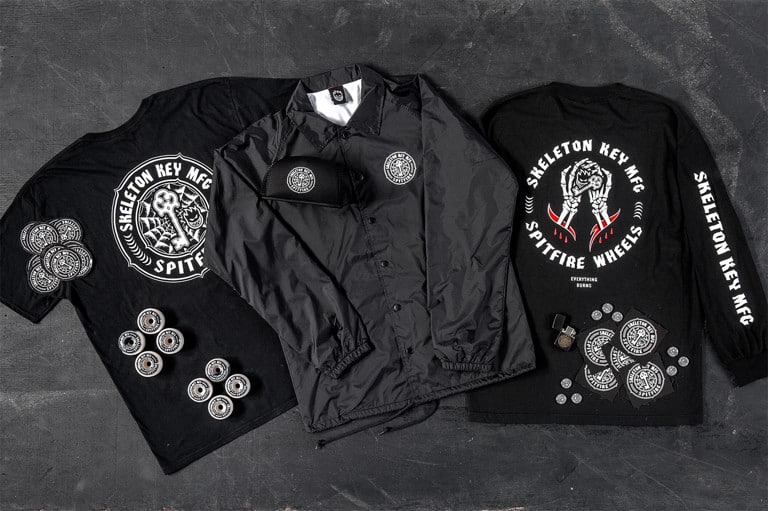 Coaches jackets are the perfect outerwear for unpredictable spring weather and you can't go wrong with black t-shirts, but how sick is that zippo?!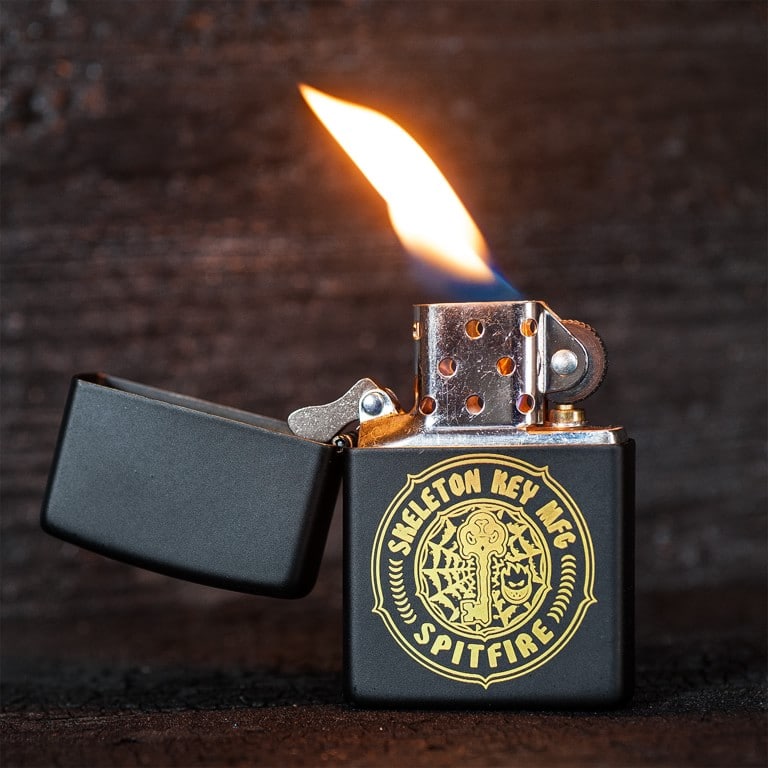 We're stoked to have been selected as one of a handful of shops to carry this special collab. If you're as hyped about this as we are, get on the site now, because everything burns and this collection wont be around for long.

Related Posts