Girl Films & Chocolate Cinema Series Giveaway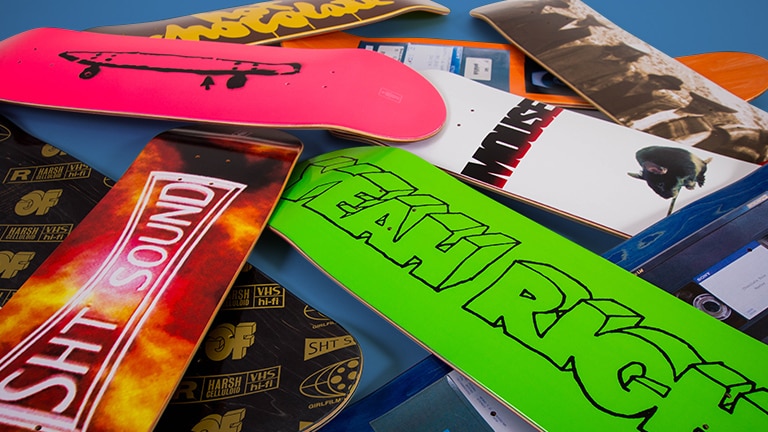 Win the full Girl Films and Chocolate Cinema Series! That's a total of nine decks, each paying tribute to a classic film from the Crailtap archives. Turn your wall into a shrine to some of the greatest skate videos of all time, or grip 'em up for months and months of fresh pop. Any purchase of a Girl or Chocolate skate deck at Tactics between April 30th and May 14th automatically enters you to win. Winner announced on May 15th, good luck! Official rules below.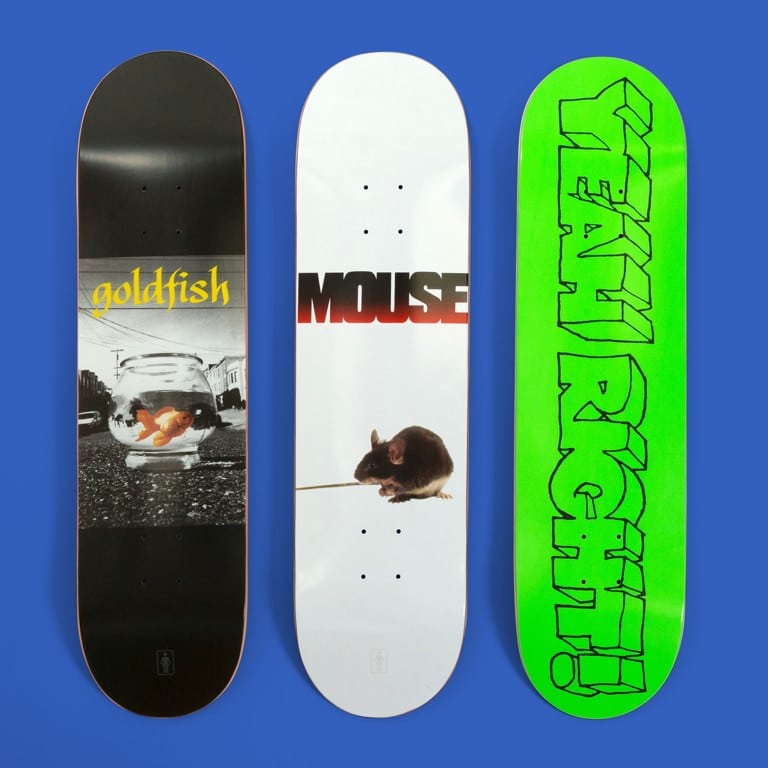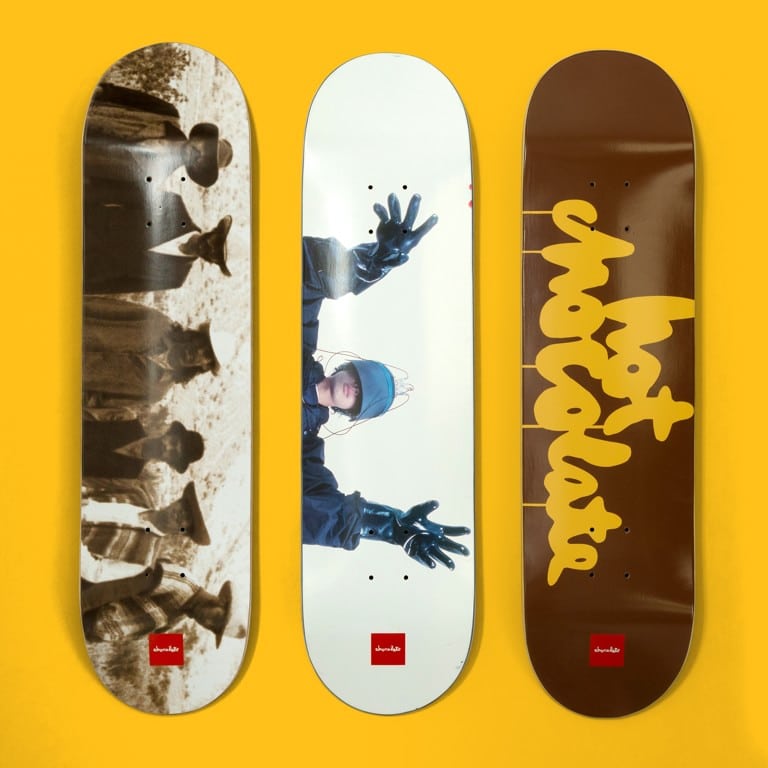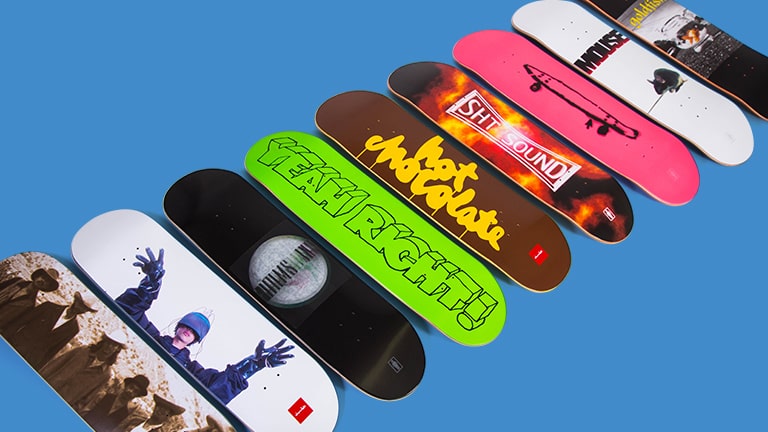 GIRL FILMS & CHOCOLATE CINEMA SERIES GIVEAWAY
Official Rules
No purchase required. Purchase any Girl or Chocolate brand skateboard at Tactics between April 30 and May 14, 2018 and you'll be automatically entered to win. Qualifying purchase can be made online or at a Tactics retail location. Or, you may enter by mailing a 3x5 card or postcard with your name, address, phone number and a valid e-mail address to: Girl Films & Chocolate Cinema Series Giveaway, c/o Tactics, 375 W. 4th Ave., Eugene, OR, 97401. Mail in entries must be received by May 14, 2018.
One (1) grand prize winner will be selected from eligible entrants by random drawing on or about May 21, 2018. Winner will be notified by e-mail and given 21 days to respond. Failure to respond within 21 days will result in forfeiture of the grand prize and the selection of another eligible winner. To receive a copy of the winners list, send a stamped, self-addressed envelope to Girl Films & Chocolate Cinema Series Giveaway Winners, c/o Tactics, 375 W. 4th Ave., Eugene, OR, 97401.
Prize information: One grand prize will be awarded: a combination of nine (9) Girl Films and Chocolate Cinema collection skate decks. Suggested retail value of the prize pack is $449.55. Tactics will provide free shipping to the winner's U.S. address.
Eligibility: Contest is open to any legal U.S. resident. Tactics employees and employees of their partners are not eligible. Minors may be subject to parental/guardian permission.
Release of Liability: Tactics is not liable/responsible for: Loss of entry - including, electronic/computer/communication malfunctions, damage caused by virus/bug or non-authorized intervention; Injury, or property damage in connection to/with contest, or contest results.
Odds of winning are determined by the number of eligible entrants.
By participating, entrants agree to abide by these official rules, and results. The Girl Films & Chocolate Cinema Series Giveaway is sponsored by Crailtap and Tactics.
Related Posts