Go Skateboarding Day x Volcom Road Rager Tour 2018 | Eugene, OR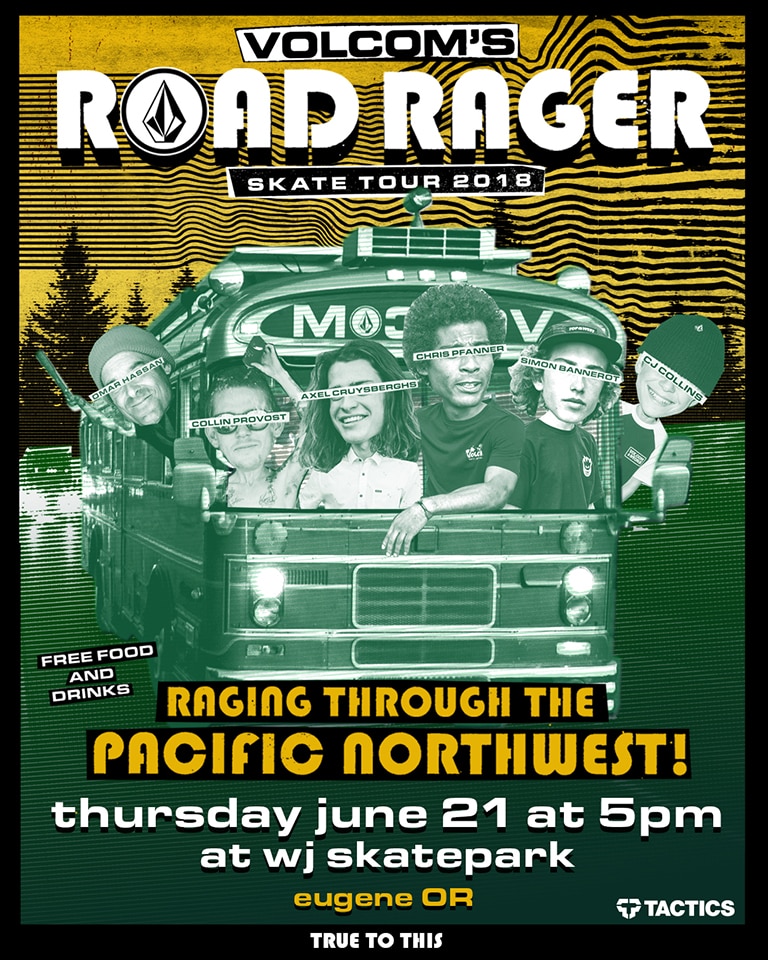 Does it really get better than a whole, entire day dedicated strictly to skateboarding? Volcom Skate is out to prove that yes, it does indeed get much, much better! Get down to WJ Skatepark on Thursday, June 21st from 5-8 PM and celebrate Go Skateboarding Day with the Volcom Skate team! Come catch a rip with Volcom riders Chris Pfanner, Axel Cruysberghs, Colin Provost, Omar Hassan, Simon Bannerot & CJ Collins! We'll be throwing mini-contests judged by the Volcom team around the park throughout the demo as well as hooking up the local skate rats with FREE PIZZA and drink from our good friends at Sizzle Pie! A few other things to look forward to:
Give Jeans A Chance
Bring in a gently worn pair of jeans or chinos and receive a custom Volcom t-shirt!
8-Stair Best Trick Contest
Bring your hammers to the WJ 8-stair and win a year supply of Volcom denim!
Get your mind and spirit ready and don't you dare miss this epic Go Skateboarding Day event! Hit the blue button below to RSVP on Facebook now!
Related Posts