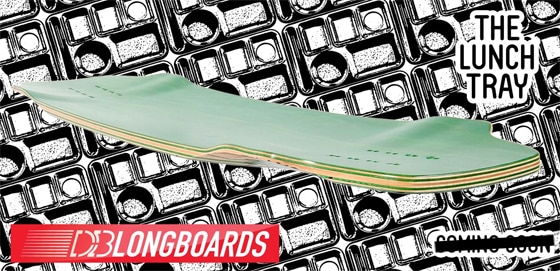 We'd like to introduce you to the newest addition to the longboard selection " DB Longboards.
DB is a humble little enviro-friendly company with boards hand-crafted within the Tacoma area. Tacoma is near Seattle. Seattle is in Washington. Washington is in the Pacific Northwest. The PNW is awesome. DB Longboards are awesome. It all adds up.
They offer up some progressive longboard shapes for your avid freeride/hill-slayer and also have some basic cruiser style longboards for your avid bike lane/campus-slayer.
DB recycles their wood and plastic byproducts and uses non-toxic glues and finishes. Unless you\'re a total bummer, there\'s no reason not to dig that.
Check out the Giraffe, Cosmonaut, Lunch Tray and Stalker completes below.
If you like what you see, follow DB Longboards on Twitter and give their Facebook page the thumbs up.