Jen M.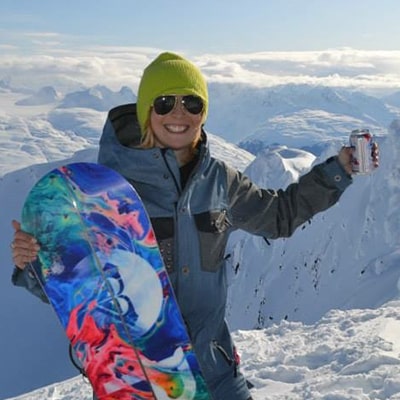 Position: Portland Shop Staff
Skate, snowboard or surf?
Yes, mostly skate an snowboard and just started surfing last summer.
Any other hobbies?
My other hobbies include drawing, mixed meadow projects, sewing, biking, hiking, camping and adventuring.
Any pre-Tactics experiences you'd like to share?
My hometown is Medford, OR, an spent most days after school skateboarding and eating top ramen at the park or slash'n up Mt. Ashland on my snowboard.
Any particular brands you're backing?
The too hard crew have some pretty good rail edits and long sleeves. Airblaster's of of my favorite snowboard outerwear and also Volcom's Gortex bibs this last year rocked.
Beverage of choice?
Milk was a bad choice... lol no actually it's more like a vanilla latte in the morning, a French 75 for celebrating and probably a beer after skating or snowboarding. Arizona tea also straight fire.
Do you have any nicknames? What are they? How did you get them?
Sunshine cuz it was a cloudy day at state my junior year on snowboard team, so thought bringing a sun balloon would help out & then it actually was sunny. Otherwise most all my friends an family call me Jen.
Favorite song/ band right now?
This band called Banner Pilot from this years pop punk list has been on my repeat list. Also, some of my favs are Metric and The Sounds.
What would you do if you won the lottery and retired from Tactics?
Well, probably go buy a Honda CVR and then go pick up my boyfriend and go on a snowboard trip up the powder hwy. Then probably buy a modest house, the mind expander from Jones, a new split board and a lobster board for my bf. Man tho, probably a decent amount of gear and some rounds for the homies an then definitely go travel. Maybe some Japan, some Laxx, New Zealand and some tropical places thrown in to.