Levi's x Tactics Pull Up On the Spot | October 28 | 1-4 p.m.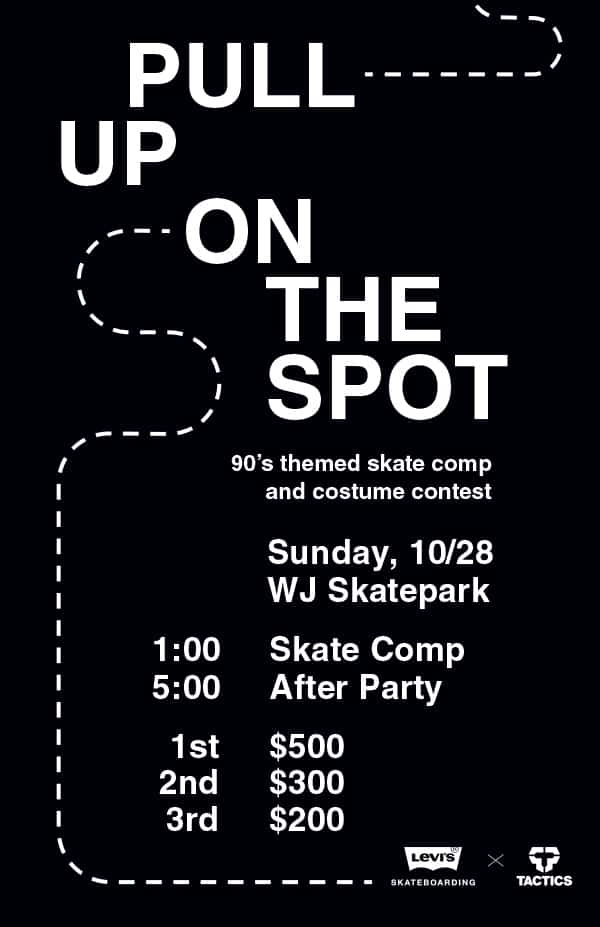 Levi's is hitting the road for their nationwide "Pull Up on the Spot" tour and is teaming up with Tactics for an unforgettable stop right here in Eugene, OR. The Levi's pro team will pull up to WJ Skatepark on Sunday, October 28th for a 90s themed skate session and competition. We're taking over the basketball courts to create our own throwback street style park filled with boxes, flatbars, kicker ramps, trash cans, and other junk jam features. After a rowdy session, we'll get down to business with a jam style competition, judged by the Levi's pro team, and fill some deserving pockets with cold, hard, cash.
Just in time for Halloween, we encourage, nay we commend anyone who wants to celebrate Halloween a little early by dressing up and skating in costume. If you kill the costume game you might just get a prize and of course, the always sought-after bragging rights.
All participants will get their fill of the always delicious Vinnie's BBQ, and for those over the ripe old age of 21? Join us for an after party at Old Nick's Bar, across the street, for some tunes and suds from PBR. Come celebrate with hometown heroes Josh Matthews and Pat Moran, plus Marius Syvanen, Dan Plunkett, and Joey Pepper, just to name a few.
All participants must sign a release waiver. All under 18 MUST have a parent present to sign for you. Come early to register and we will see you then!
Schedule:
1:00 - 2:00pm - Free Skate
2:15 - 2:45pm - 14 & Under Jam ($500 prize purse)
3:00 - 3:45pm - Open Jam
4:00 - 4:20 - Finals Jam ($1,000 prize purse)
4:25 - 4:45 - Highest Wallride Challenge
4:45 - 5:00pm - Awards
5:00pm - After Party at Old Nick's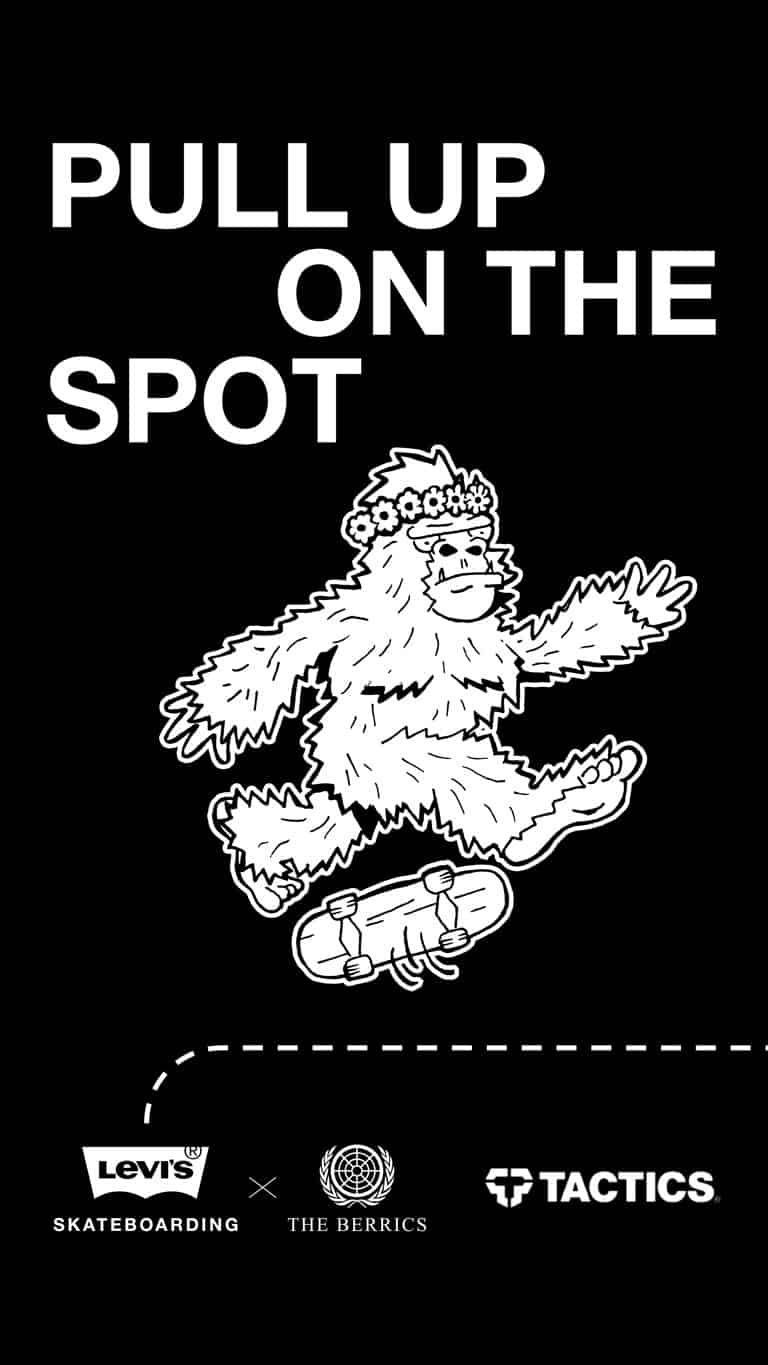 Share
Related Posts