Mike L.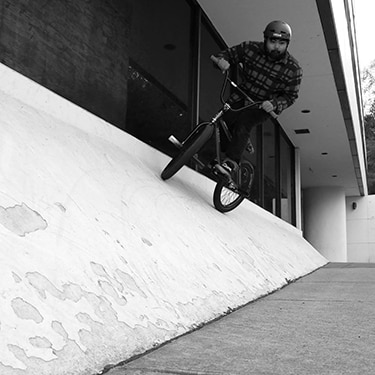 Position: Photo Prep
Skate, snow or surf?
I ride BMX and skate.
Any other hobbies?
I enjoy making pottery and blowing glass. I also play paintball and enjoy traveling and taking photos.
Any particular brands you're backing?
I don't know if you would call it backing, but I have worn Vans since as early as I can remember. I also ride S&M Bikes because they are one of the few bmx companies still manufactured in America and still hand-weld their parts.
Beverage of choice?
Root beer.
What would you do if you won the lottery and retired from Tactics?
I would travel the world and take photos/ ride my bike.