Mt. Bachelor Pass Sale @ Tactics Eugene | October 27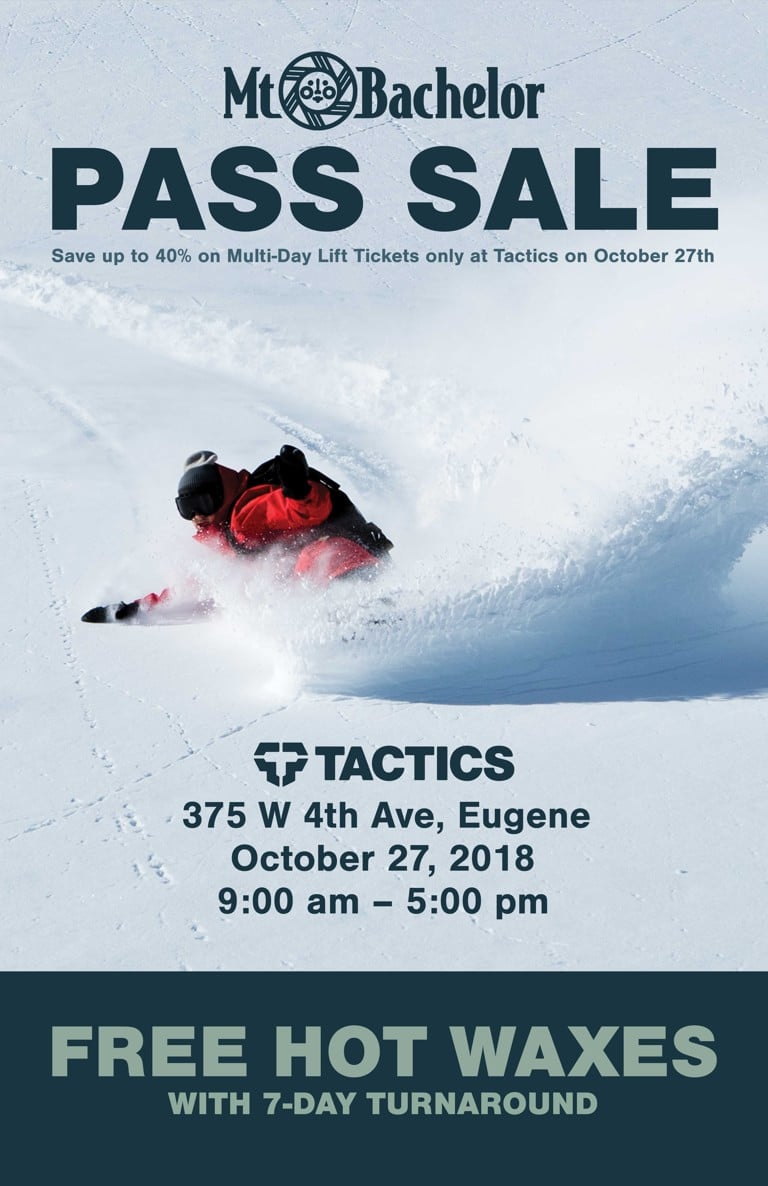 In case you missed the September 30 cut-off, no worries, Mt. Bachelor and Tactics will still keep you shreddin' on that beautiful mountain without breaking the bank.
In celebration of Mt. Bachelor getting their first snow today (and hopefully it sticks), we are announcing they will take over Tactics Eugene once again.Their annual pass sale offers that same deep discount you love, over 40% off regular price multi-day passes.
We are even throwing in some free hot waxes for your board to get you ready for the season.
Tactics Eugene doors open early at 9 a.m. and the sale lasts till 5 p.m. 10 Barrel will be offering some suds to celebrate the coming season. See you then!
If you need a jump on that 2018 new boards and apparel for this season, check out our new arrivals below.
Related Posts