Cobra Dogs started at Mt. Hood, Oregon in the summer of 2005 and the customer base mostly relies on people shredding High Cascade Snowboard Camp as well as everyday shredders. In the winter, Cobra Dogs supports a lot of contests and events such as the Holy Oly Revival and Superpark, traveling around the country serving food, and having fun.
It only seems fitting for Union Bindings to link up with Cobra Dogs for a limited collab, and here is the first drop from Union's Custom House.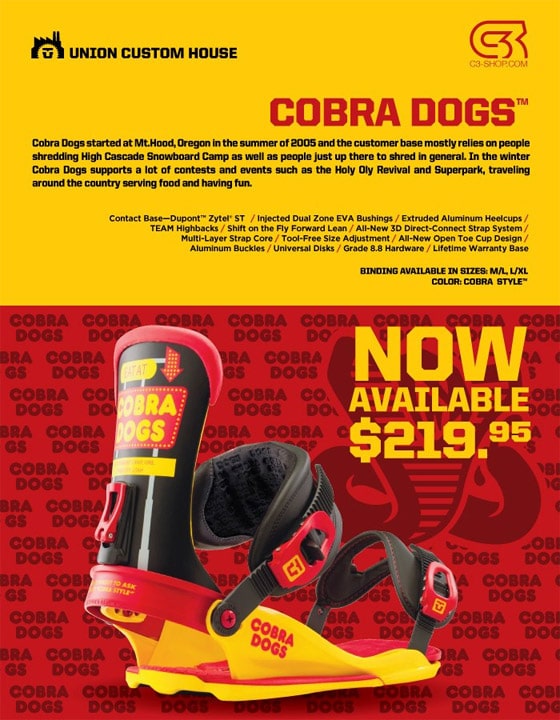 Snatch a pair right here before they're gone.