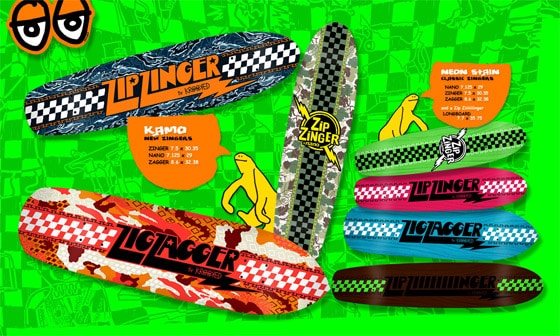 What's not to like about the Krooked Zinger family of decks? It started with the Zip Zinger, a classic 7.5? wide, pointed nose and blunted tail cruiser. Perfect for rolling around, snapping some ollies, and picking up when you got to your destination. From there, Krooked added the 7.125? Zip Zinger Nano and 8.6? Zig Zagger.
Pair these decks with some Indy or Thunders, soft wheels, and riser pads if needed and you won't need to buy another cruiser for a verrrrry long time. Trust us, these are fun and worth every penny.
We just got the newest versions of the Zingers and Zaggers: camo. Yup, camo, but if that's not your style, check out the Zinger Nano in classic neon green or the Zagger in classic blue.