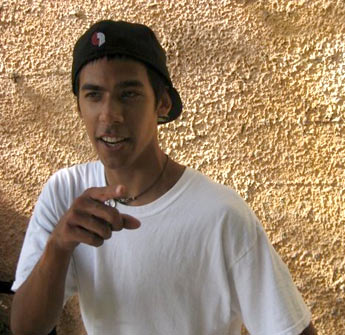 Position: Product Content
Skate, snow or surf?
SKATE EVERY (OTHER) DAMN DAY.
Any other hobbies?
Drawing, comic books, regular books, video games, movies, ANIME. You know, the hits.
Any particular brands you're backing?
QUARTET SKATEBOARDS, adidas, Bones, Independent. Shoutout to Habitat, WKND and Roger as well.
Do you have any nicknames? What are they and how'd you get them?
One of my homies called me Nicky P about 12 years ago (he spelled it Nikki P) and it just instantly stuck. I've also been known as Fumes.
Beverage of choice?
I should be saying water but I drink entirely too much Red Bull.
Favorite song/ band right now?
CZARFACE & Beastie Boys are 1A & 1B forever and always.
Best thing about the Pacific NW? Worst thing?
The best part of the PNW is that it's not the south. Hands down the worst thing is the rain, by a huuuge margin.
What would you do if you won the lottery and retired from Tactics?
Buy my mom a house, car and anything else she wanted, build the illest animal shelter of all-time, move to Barcelona, build a skatepark in my backyard, travel the entire planet and pump hella money into Quartet.
Anything else to add?
JAZZ UP, WHEELS DOWN!