Nicole R.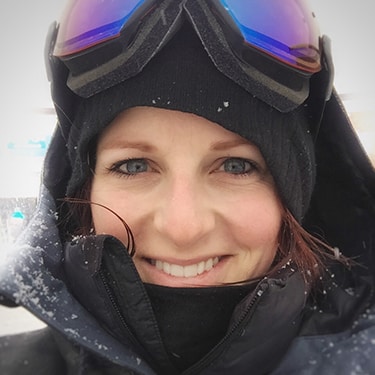 Position: Email Marketing
Skate, snow or surf?
Snowboard. There weren't a lot of oceans in Utah, but I did win a gold medal in wakeboarding once!
Any other hobbies?
Hiking, reading, traveling, petting other peoples' dogs, watching dogs on IG, dreaming of the day I own 5 dogs.
What were you up to before you came to Tactics?
Born and raised in Utah, I've always been steps from the mountains and grew up hiking, camping and just generally being outdoors. This past March I represented the US at the Paralympics in South Korea and 'unofficially' retired from a 12 year career. Prior to that, I worked with Backcountry.com's marketing team in Park City. I've also done quite a bit of freelance/contracting work ranging from all areas of digital marketing, design and front-end website coding. As an athlete I've been around the world once or twice, including most of Europe, Iceland, Finland, and New Zealand. My athletic career extended to professional public speaking, brand ambassadorship, and athlete marketing.
Any particular brands you're backing?
CAPiTA - Solid line of women's boards ranging from all-mountain to the ultimate jib board.
Do you have any nicknames? What are they and how'd you get them?
Buttercup - Comes from the snowboard team and the oldies song "Build Me Up, Buttercup."
Beverage of choice?
Coffee.
Favorite song/ band right now?
Blood in the Cut by K. Flay
Best thing about the Pacific NW?
Friendly, green and just a little bit weird.
What would you do if you won the lottery and retired from Tactics?
Racking up my sky miles.