Nitro Snowboards, Boots & Quiver Series 2018 | SIA Preview

Nitro Snowboards was a clear highlight of our SIA 2017 experience. The guys are easily some of the chillest dudes in the industry, and their new Quiver Series is almost as fun to look at as it is to ride. From the minds of Nitro pros Bryan Fox and Austin B. Smith, the lineup includes a varied spread of directional powder boards, each designed to excel in different conditions. From the short and chubby Tree Hugger 149 to the massively powerful Cannon 173, Nitro has something for every rider and every mountain.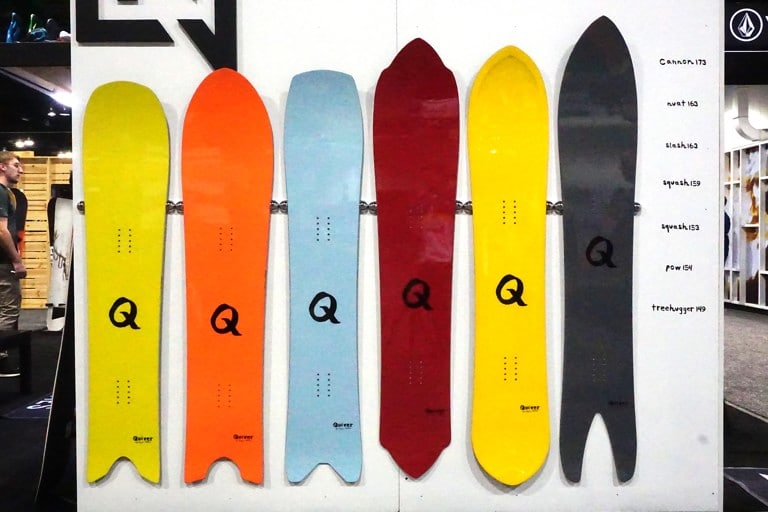 We were lucky enough to rally a couple of these bad boys during the on-snow demo and couldn't stop smiling. We didn't have any powder to work with, but the directional camber profiles rallied hard on Copper Mountain's steep groomers. With expertly tuned core profiling and sidecut radiuses, even the larger options turned on a dime, handled icy moguls, and slipped smoothly through tight tree lines. Our top picks for Nitro pow sticks that crush it all year are the Squash and the Slash. Want to see them in action? Watch our on snow rider review videos below.
We were also able to venture away from the colorful Quiver boards to get a piece of the action in their main line. The Nitro T1 is always a standout, but this year, a couple new boards also caught our eyes. The Wood Carver is an aggressive all camber turning machine with the power to handle big jumps and the shape to stay afloat in deep powder. Another highlight is the Mountain which gives you directional camber with a more playful flex pattern. Larger sizing options with mid-wide waist widths make it a great option for bigger dudes who want a one board quiver. Watch our on snow review videos below for more info and rider feedback.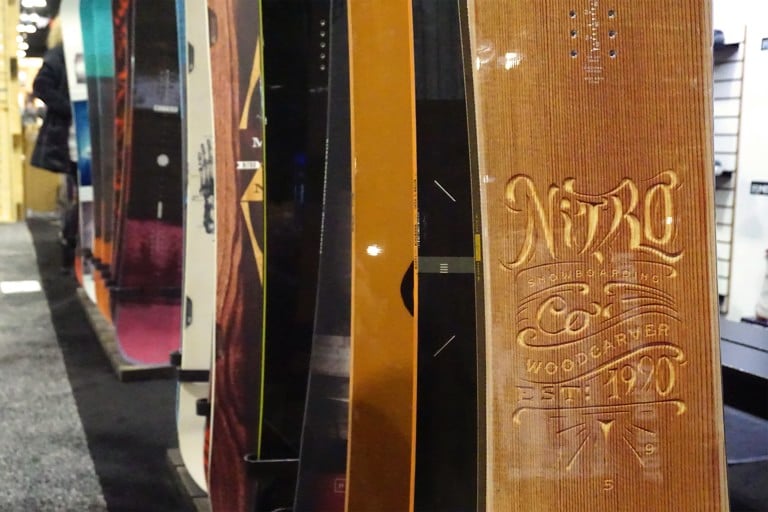 Ever tried Nitro boots? They're some of the most comfortable on the market and offer a variety of performance options with a uniquely convenient quick lace system. Standout features of the 2018 line are the addition of upgraded Vibram outsoles and a brand new liner cinch system that finally solves the problem of loose liner slippage. Learn more in the video below.
Related Posts