RIDE Sicky Premiere | Nov. 8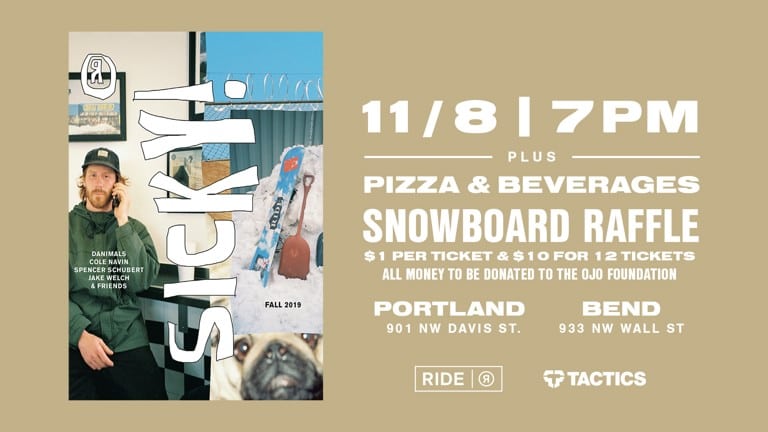 The RIDE Snowboards Sicky movie is hitting both Tactics Portland and Tactics Bend this turkey season on Friday, November 8, 2019 at 7PM. We're going to be raffling off one RIDE snowboard at each location and will be donating all of the acquired money to the Dillon Ojo Foundation. As always, free beer, non-alcoholic beverages and pizza.
Share with your friends!
Tactics Portland: https://www.facebook.com/events/2537623639646868/
Tactics Bend: https://www.facebook.com/events/437245843873866/