River House Skateboard Program October Fundraiser | Eugene, OR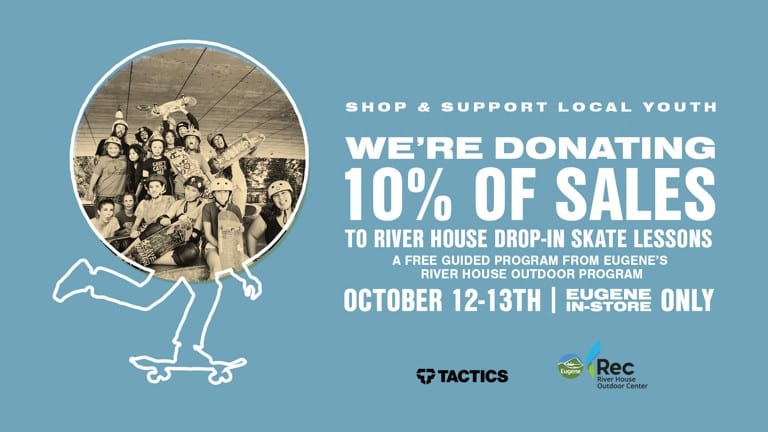 The City of Eugene's River House Outdoor Program has been helping the people of Eugene enjoy the outdoors in every way for over 50 years. Rock climbing, hiking, garnedening, skateboarding you name it! They've done it. Now it's our turn to help them out. On October 12 and 13th, we'll be donating 10% of sales to River House Drop-In Skate Lessons.
For every purchase at the Tactics Eugene shop, you'll be helping teach kids how to skateboard. Please, go ahead and check out River House Outdoor Program to look at all of the awesome things that they do.