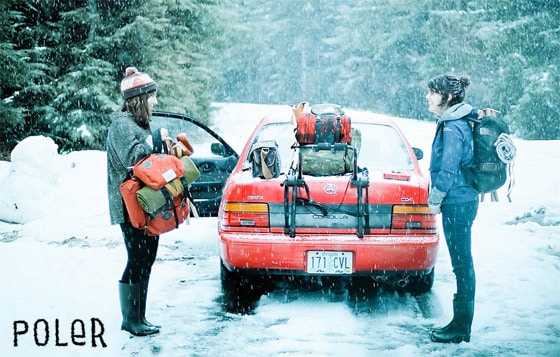 We could have titled this post "If you're going on a road trip, camping, or leaving your house for any reason, just get some Poler gear…" One look through Poler's Adventures photo essays and you'll quickly realize they make just about everything for surviving the few days you're away from the comforts of your home.
But alas, it wouldn't be fair to numerous other companies out there making life on the road a bit easier–ahem, Bohnam's Port-A-Pisser or GoPro's Auto Charger. With numerous skate trips, coastal adventures, and long drives to the mountains, we have a good idea of what will make those long hauls a little easier, so here's our Road Trips Essentials buyer's guide.
Backpack – Nobody packs for a road trip by throwing all their belongings into a plastic Safeway bag. Do yourself a favor and get a quality pack. Herschel Supply and Poler make some of the best in the game, but with 250+ backpacks at Tactics, you definitely don't have to stick with either of these…they're just our favorites.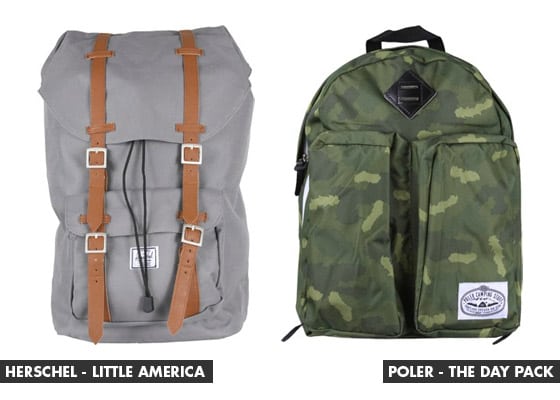 Bohnam Port-A-Pisser – Hey, when you got to go, you got to go. The Port-A-Pisser makes it a whole lot easier to power through those long drives without stopping. Ladies…well, sorry.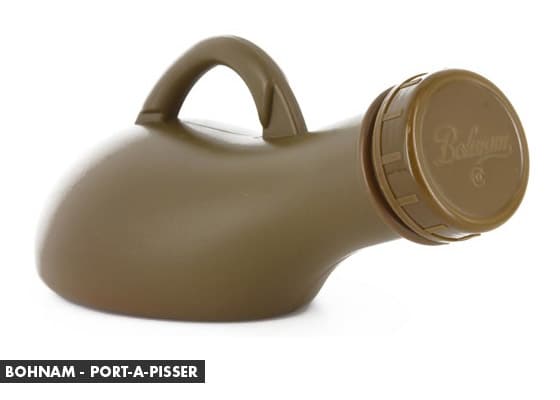 GoPro Auto Charger – Even though road trips are meant to be an escape from the hustle and bustle of city life, it's still nice to be connected wherever you might be headed. How will you rack up Instagram likes if your phone doesn't have any power? The Auto Charger is rad 'cause it has two USB outlets meaning you can play Words With Friends with all your car buddies without worrying about falling off the grid.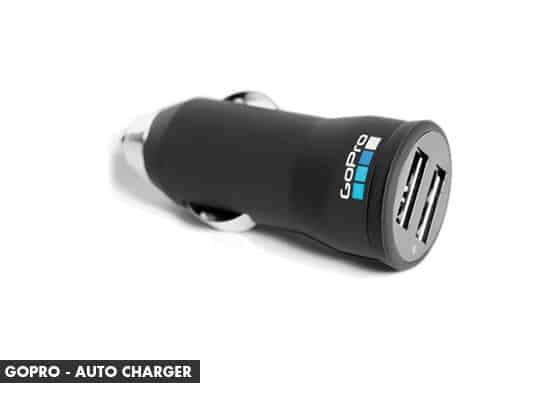 Poler Tent – Every road trip doesn't require a tent, but when you need one, there's nothing better than the Poler Man (or Two Man) Tent. It comes in orange and furry camo, so you can either be seen by everybody or nobody, the choice is yours.
Sunglasses – These seem self explanatory. And they're great for hiding behind when you wake up hungover reeking of Pabst, campfires, and regret. Dot Dash (from the Von Zipper family) makes 'em good and inexpensively.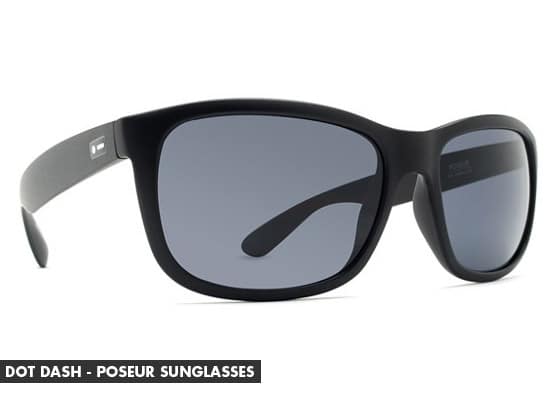 Water Bottles – Stay hydrated and save the environment one plastic bottle at a time. If you do need to stock up on water, buy those gallon jugs and refill your canteen. It's such a waste to buy individual water bottles. Just don't do it!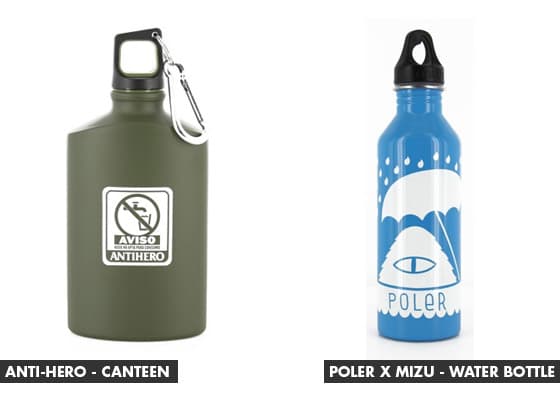 Headphones – When you need to zone out, headphones are the way to go. And they help when whoever called shotty puts on their favorite U2 tune. SOL's in-ear Amps Earbuds sound great and block out almost all ambient noise. Skullcandy's Aviators fit so comfortably over your ears you might forget you're wearing them.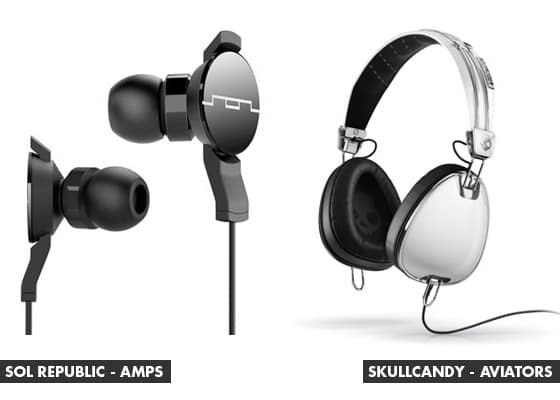 GoPro HERO3 – Who will believe you saw Bigfoot if you're not capturing every moment of your adventure? Great photo and video capabilities with tons of features like time-lapse and burst mode. Coming in at $299.95, the HERO3 might be a bit on the spendy side, but the memories you'll capture will be priceless, and can you really put a price on that?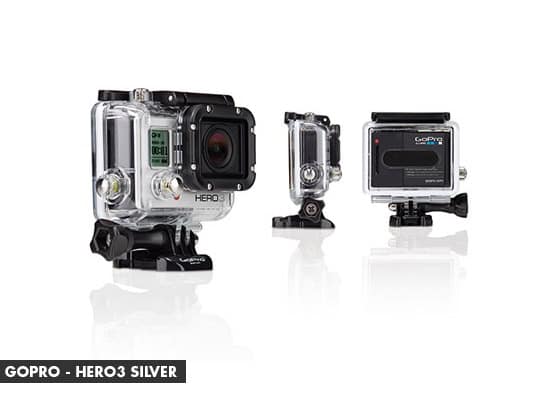 Poler Napsack – If this list could only be one thing, literally the essential item to have whenever you leave your house, it would be the Poler Napsack. Part sleeping bag, part hoodie/vest/jacket, all awesome. You will be the envy of everybody when you break out the Napsack. Currently available in black or orange with plenty of other colors coming in 2013.