Snoplanks Prequel at Mt. Bachelor | 2017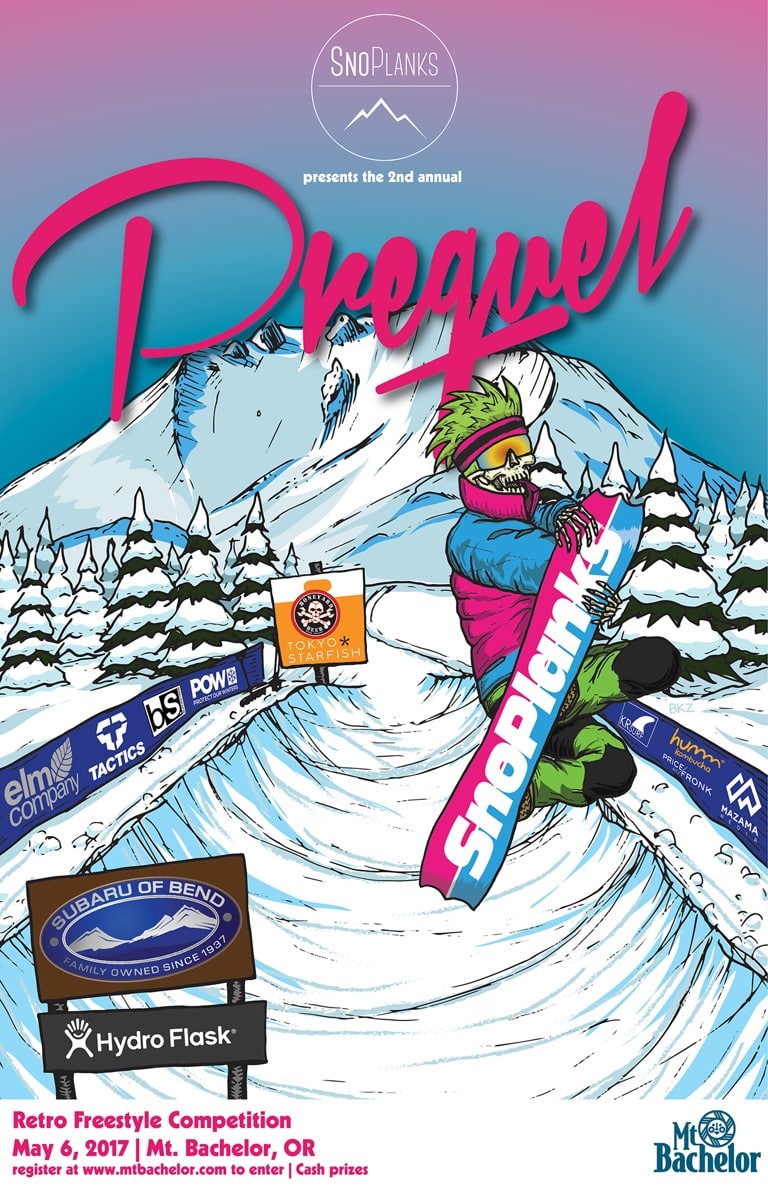 Meet us at Mt. Bachelor for Snoplanks' second annual Prequel retro freestyle competition. Paying homage to the early days of freestyle snowboarding and skiing, the course will feature a hand dug mini pipe, side hits, and jibs. Judges will be encouraging riders to throw retro tricks and grabs, so lock in your cross rockets, dial up the stiffies, and whip up some chicken salad with a side of roast beef. With cash prizes, divisions for all ages, and a mellow $15 entry fee, it'll be spring riding at it's best. After party and awards will be held in Bend with live music by Shady Grove.
Don't miss our Cinco de Mayo with Sketchy Tank party at our shop the night before for free tattoos and the release of our very limited Tactics x Sketchy tank decks and apparel!
RSVP on Facebook and hit the blue button for the schedule and registration info. Seeya there!
Related Posts