Spring Break 2018 Snowboards | SIA Preview

Take a dive into one of the raddest brands in snowboarding. Learn the history and get a sneak peek of the 2018 lineup from Spring Break founder and designer Corey Smith. After creating his own handmade shapes, Corey sends his final designs to Capita, where they are produced for the masses in their groundbreaking new eco-friendly Mothership Connection factory in Austria.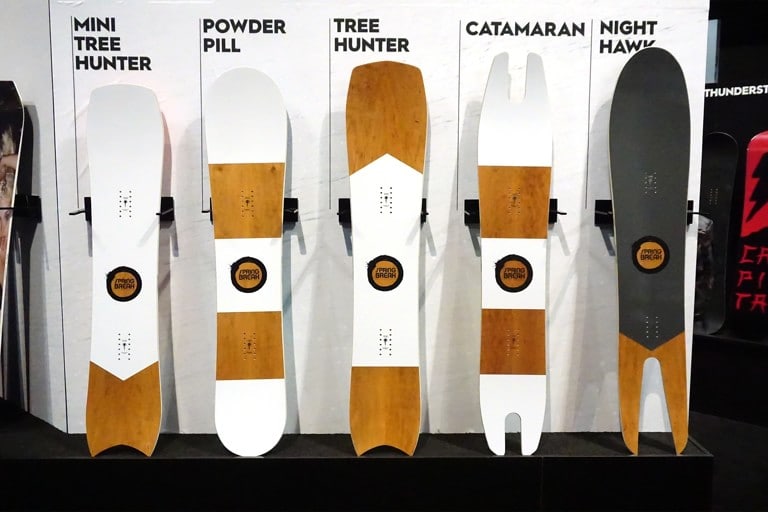 We love Spring Break's emphasis on loud graphics and crazy shapes that remind us what snowboarding is all about: FUN! The short and chubby Slush Slasher is always a favorite for its effortless float and playful responsiveness in tight tree lines. As the name suggests, it's even a great time on groomer days for all mountain mashing.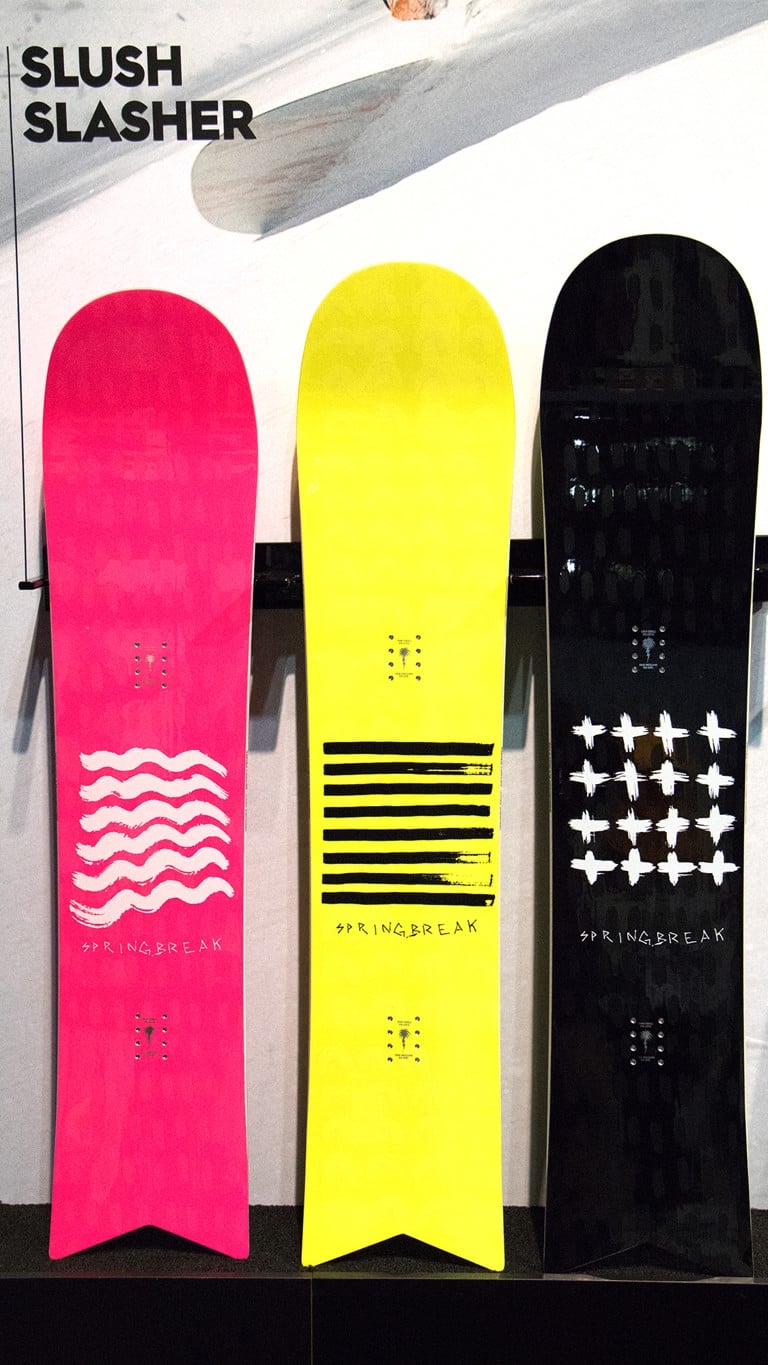 Our next top pick is the Tree Hunter. Its huge rocker nose and swallow tail are set up to crush it in the powder, but we were surprised how well it rallied on a firm groomer day. If you're intimidated by the 161mm size, the 2018 model now comes in a smaller, more nimble 151mm size.
Be sure to check our on snow rider reviews of the Slush Slasher and Tree Hunter Snowboards:
Finally, we leave you with the icing on the cake. You couldn't walk by their display without stopping to check out the new Spring Break Twin. Of course they couldn't just make a standard twin snowboard, so they cut an asymmetric shape and an asymmetrical sidecut, then threw a bangin' beach babe on the topsheet. If you're feeling the Spring Break vibes but spend more time in the park than the pow, the Twin is calling your name.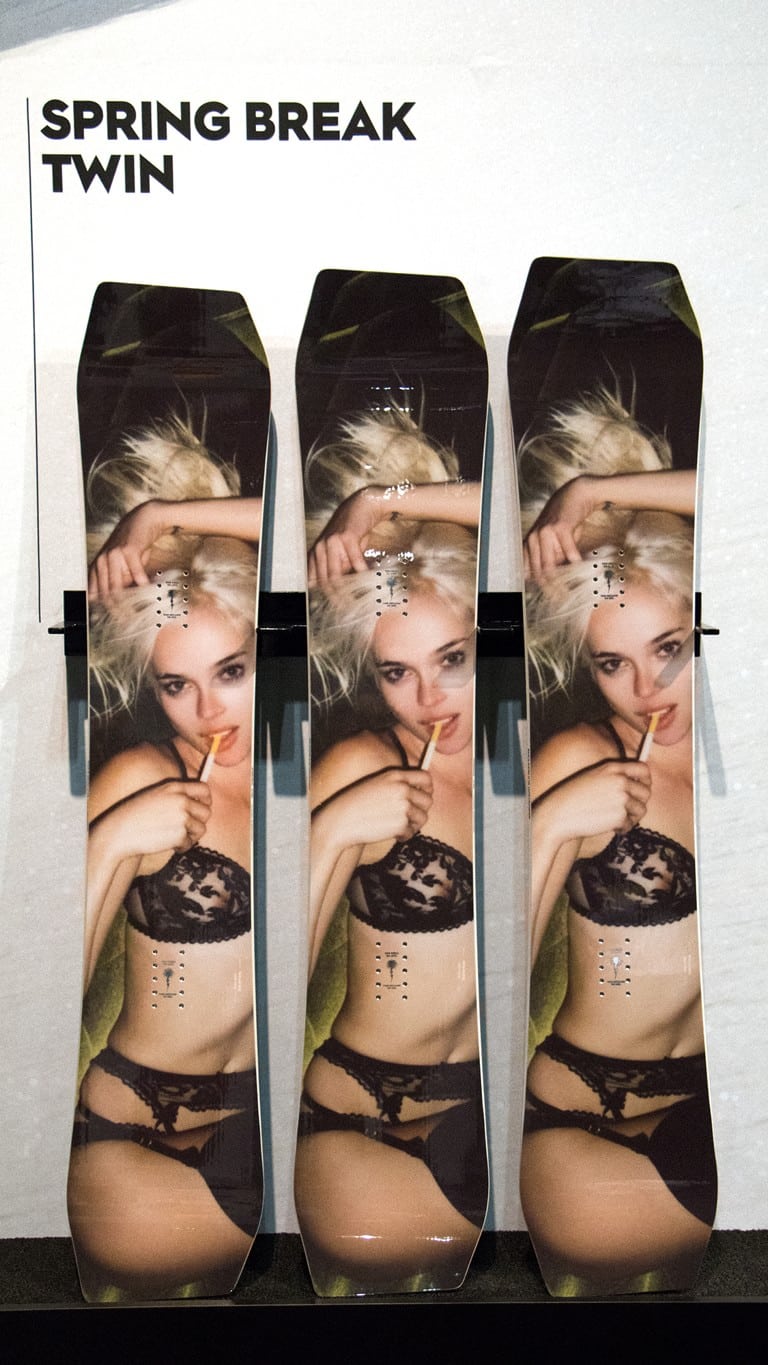 Related Posts