State Footwear Skate Shoes | Spring 2017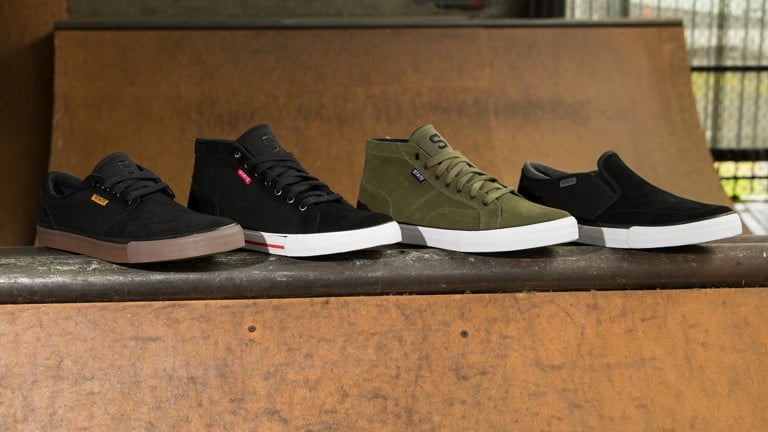 Skater owned brands are a rarity these days, especially in footwear, so we couldn't be more hyped to welcome State Footwear to our shelves. Founded in 2016 by former Dekline brand director, Kevin Furtado, State has brought a solid array of options to their spring '17 lineup. With that classic skate shoe look and feel, they clearly aren't trying to reinvent the shoe, and that's a good thing. Instead of going overboard with flashy colorways or gimmicks, they've focused on creating great skating shoes with timeless styles with functional technology.
To keep things simple, there are four features you get in every pair of State skate shoes:
A very flexible double wrapped vulcanized outsole (cupsole models are still in the testing stages). An extra layer of foxing tape adds support and durability without adding noticeable weight or stiffness. These shoes mold to your feet in no time for out of the box board feel.
A cushy polyurethane insole is paired with the low profile construction for comfort, support, and impact protection. The PU material feels great under your feet and wont pack out like many foam insoles.
A grippy herringbone tread pattern outsole. Extra rubber is used in the highest wear areas so you can heel or toe drag without blowing out your soles.
A Duraflick rubber underlay is used beneath the toe cap for lasting durability after you begin to break through the suede. That gives you extra life without a bulky exterior rubber toe cap.
All those things line up to create versitile, durable, and affordable skate shoes. We just laced up some employees and team riders in the shoes below to see how the feel on their feet and hold up to daily abuse. Look for State Footwear wear test reviews of the Elgin, Salem, and Keys Slip-On coming soon.
Shop State Footwear Skate Shoes
Shop State Keys Slip-On Skate Shoes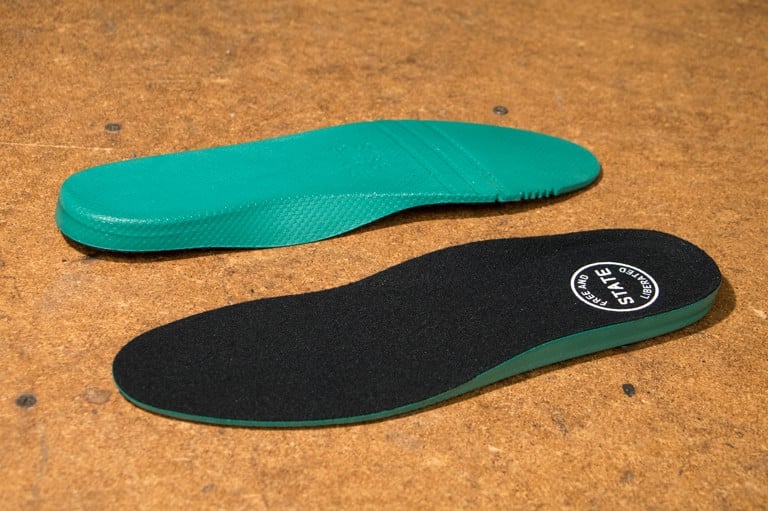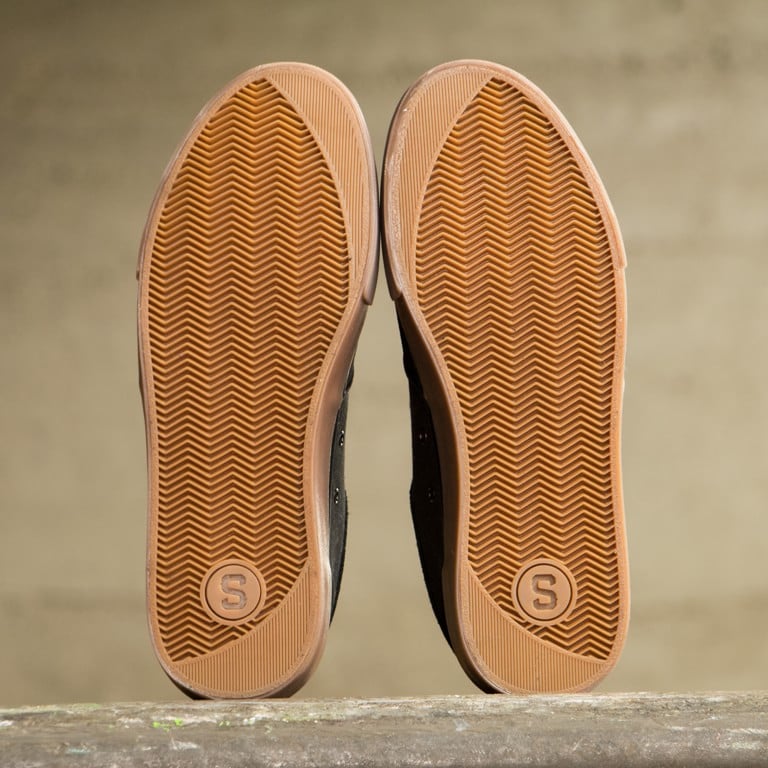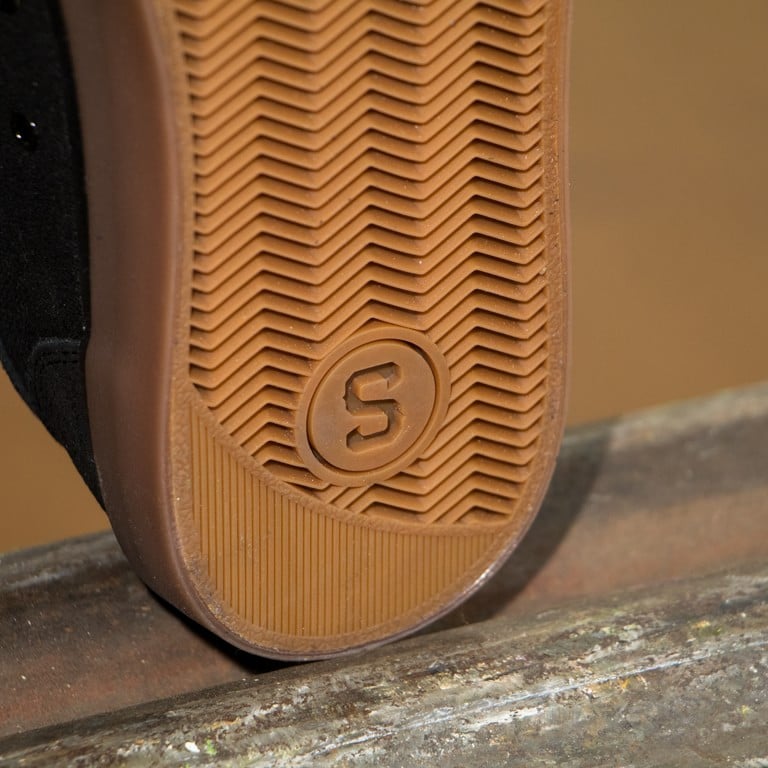 Shop State Footwear Skate Shoes
Related Posts