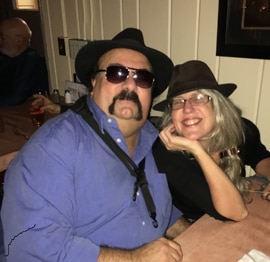 Position: Office Manager
Do you have any nicknames? What are they? How'd you get them?
40 years ago, my best friend was reaching for a jar of honey when she said, "Suebee, thats your new nickname. But she can't spell so it's Suebe."
Best thing about the NW? Worst thing?
Best? All the things you can do outside and the live jazz scene. Worst? The amount of time the weather is more conducive to my knitting habit.
What would you be doing if you won the lottery and retired from Tactics?
My immediate travel wish list includes Cuba, Burma, Bolivia and a hiking tour of the Pyrenees. I need to get back to Africa. And there is so much of SE Asia left to see. Learning Tango in Argentina would be cool.