Suzy Greenberg 270 Movie Premiere | Dec. 5
Attn: Portland people!
Scott Stevens is going to be onsite at Tactics Portland during our premiere for his own, "Suzy Greenberg 270." We unfortunately are not able to bring a trampoline in the shop for him to showcase his trampskating skills but we will be able to hand him a mic for a Q & A.
We're also able to get raffle prizes such as a Scott Stevens Pro snowboard, Crab Grab goods and Timberline lift tickets. $1 per ticket and $10 for 12 tickets. All money will be donated to charity.
Per usual, free beverages and pizza provided.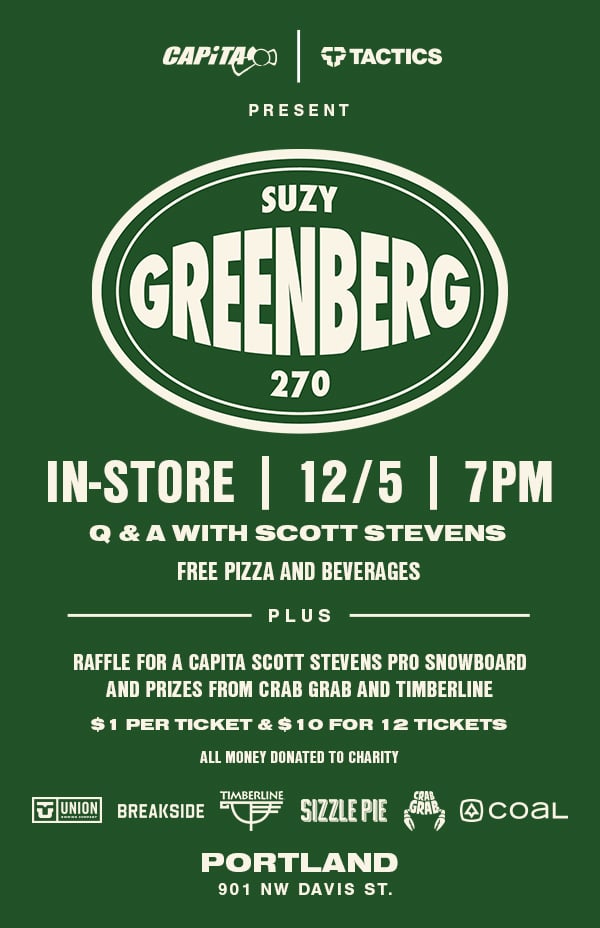 Share
Related Posts