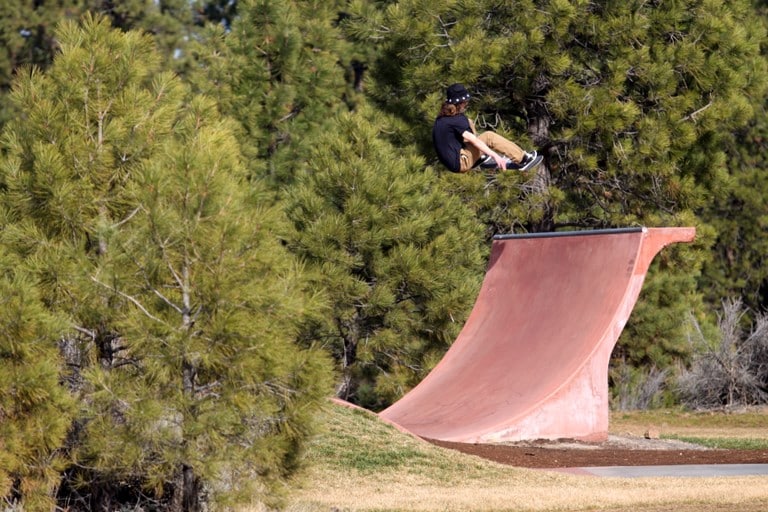 Press Release – Eugene, Oregon – Thursday, March 12, 2015
Tactics Boardshop proudly welcomes Central Oregon-native Jake Selover to its team.
Born and raised in Bend, Selover, 17, first hit Tactics radar last summer by placing fourth at the inaugural Northwest Jam skate contest in Eugene, but Tactics isn't the first to recognize his skills.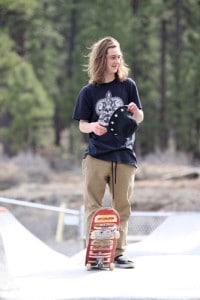 Jake's all-terrain, skate-everything approach also caught the eye of Lifeblood Skateboards' founder and industry veteran Bryce Kanights, who added Jake to Lifeblood's flow roster last year. Vans and Volcom also know talent when they see it, supporting Jake in the parks and streets as well as on the snow.
"I first met Jake on Go Skateboarding Day last summer," says Kanights. "This youthful, high desert ripper impressed me not only with his style, power, and trick selection, but with his friendly personality and stoke amongst others around him. I knew that he was the type of skater that would fit with Lifeblood Skateboards."
Selover's addition bolsters Tactics growing team program of up-and-coming riders.
"I wanted to join Tactics because I felt it was a great opportunity to get involved with such a rad and supportive group of people," says Selover. "I'm hyped because they equally support skateboarding and snowboarding!"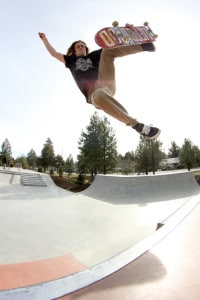 "The first thing I noticed about Jake was his effortless style in the bowl and street sections during Northwest Jam. And his bonelesses," says Benson Ka'ai, Tactics' skate team manager. "I didn't think of adding Jake until earlier this year when our snow team was riding Bachelor and Jake was there. The hardest decision wasn't whether or not to add him, it was which team he should ride for. This could easily be an announcement adding Jake to our snow squad."
So that's what we did.
"When our snow team stayed in Sunriver one weekend, Jake stopped by our cabin and it was obvious he was a perfect fit for Tactics," says snow team manager Kyle Richner. "Once I saw him ride the next day, his addition was a no-brainer."
What's in store for Jake? "I'm looking forward to having fun boardin' with my friends and hopefully filming and traveling as much as possible," he says.
"Jake has a great head on his shoulders and the future looks bright for him," adds Kanights.
The future is bright indeed. Welcome to the team, Jake.
—
ABOUT TACTICS BOARDSHOP
Founded in 1999, Tactics Boardshop is a privately held retailer located in Eugene, OR. Tactics specializes in snowboarding, skateboarding, surfing, men's and women's clothing, apparel accessories and footwear, with a single retail location in Eugene and shipping to all 50 states and 54 countries worldwide. The company is a reseller for more than 300 action sports brands of gear and related apparel, including Volcom, Burton, Nike, Vans, Adidas, RVCA, Billabong, Dakine, Nixon, Sector 9 and 686.
CONNECT WITH TACTICS
Facebook.com/TacticsFB
Twitter.com/Tactics
Instagram.com/Tactics
Youtube.com/TacticsBoardshop
MEDIA INQUIRIES
Benson Ka'ai
Digital Marketing Manager
media@tactics.com
541-349-0087
CORPORATE ADDRESS
PO Box 1473
Eugene, OR 97440
Physical Address:
375 W. 4th Ave.
Eugene, OR 97401