Tactics Deck-A-Thlon | August 18, 2018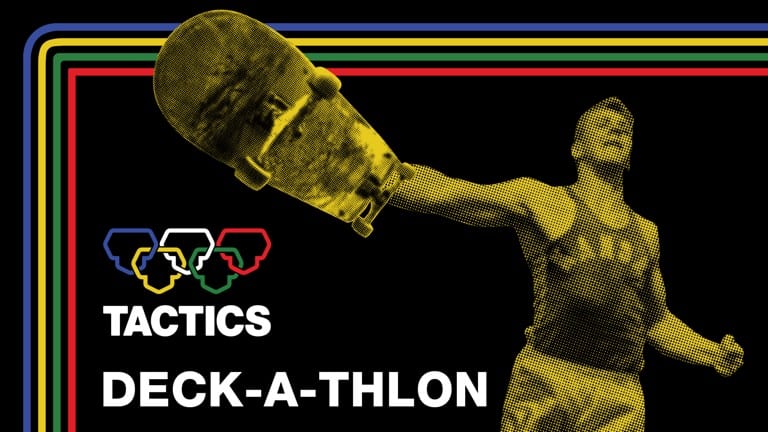 Toss the flashy medals and trash the podium ceremony with the national anthem thrumming in the background and you've got the Tactics Deck-A-Thlon 2018. Well, sort of.
This year, our fourth annual Deck-A-Thlon will feature new games and some crowd-pleasing classics, so if you didn't win last year, now's the time for a comeback.
Join us on Saturday, August 18 at WJ Skatepark in Eugene, OR for a 10 event competition featuring outlandish games that will test your skills, while staying connected to the roots of skateboarding, FUN. All ages and skill levels are welcome.


The line-up for this year's games includes:
Mall Grab Discuss:
Think hammer throw with your deck. One good toss gets you closer to the coveted "gold."
Dizzy Board:
Spin to win, then hit that homer.
Pop-It:
Remember the 90's? Pop-it, shuv-it, flip it, feel the beat and follow the commands.
Long Jump:
Leave your board at the line and send it to a second setup.
Bowl-O-Rama:
Hold on tight and knock 'em down.
Mongo Push Race:
We are switching it up with our Mongo push race, work out that other foot and you could win big.
Longest Boardslide:
Can you conquer the infamous flatbarzilla?
Hurdles:
Pop and hippie hop your way to victory in head-to-head heats.
Sumo Showdown:
Tic-tac battle to the bitter end. Last man rolling wins.
Launch Ramp Challenge:
How high can you pop? Max out the bar then put down the best trick.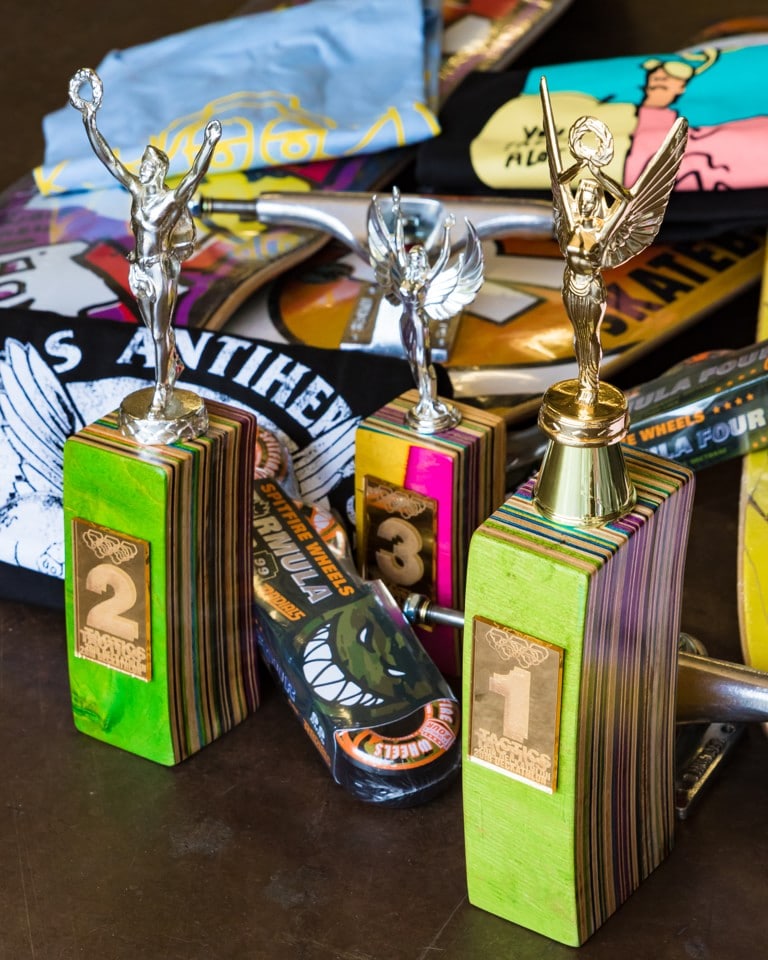 Winners in each category will score skate gear and other prizes from Deluxe Distribution brands including Spitfire, Anti-Hero, Thunder Trucks and more. Our top three overall winners take home custom trophies built by our own Jordan DeMoss.
Sign-up starts at 12 p.m. Event starts at 1 p.m.
*All contestants must sign a waiver, if you are 17 or under you must have a waiver on file or a parent or guardian needs to be present to sign a waiver for you.
Share
Related Posts