Tactics Good Boys Video Premieres 1.13.17

From the streets of Eugene and Portland to some of the gnarliest bowls on the west coast, our team has been real Good Boys this year. We're hyped to bring you a full length video that showcases our dudes doing what they do best; hitting the streets, slapping high fives, and spreading good vibes. Featuring Jesse Lear Konold, Austin Thongvivong, Beau Cummins, Gabe Nelson, Jake Selover, Justin James, Dalton Dern, and many more. If this video doesn't get you shouting "That's a good boy!", we might just have to put you in a time out.
If you're in the area, join us for a premiere and party at Level Up Arcarde in Eugene, Oregon on January 13th. Look for more Instagram teasers coming your way. Full parts and the full video to be released after the premiere.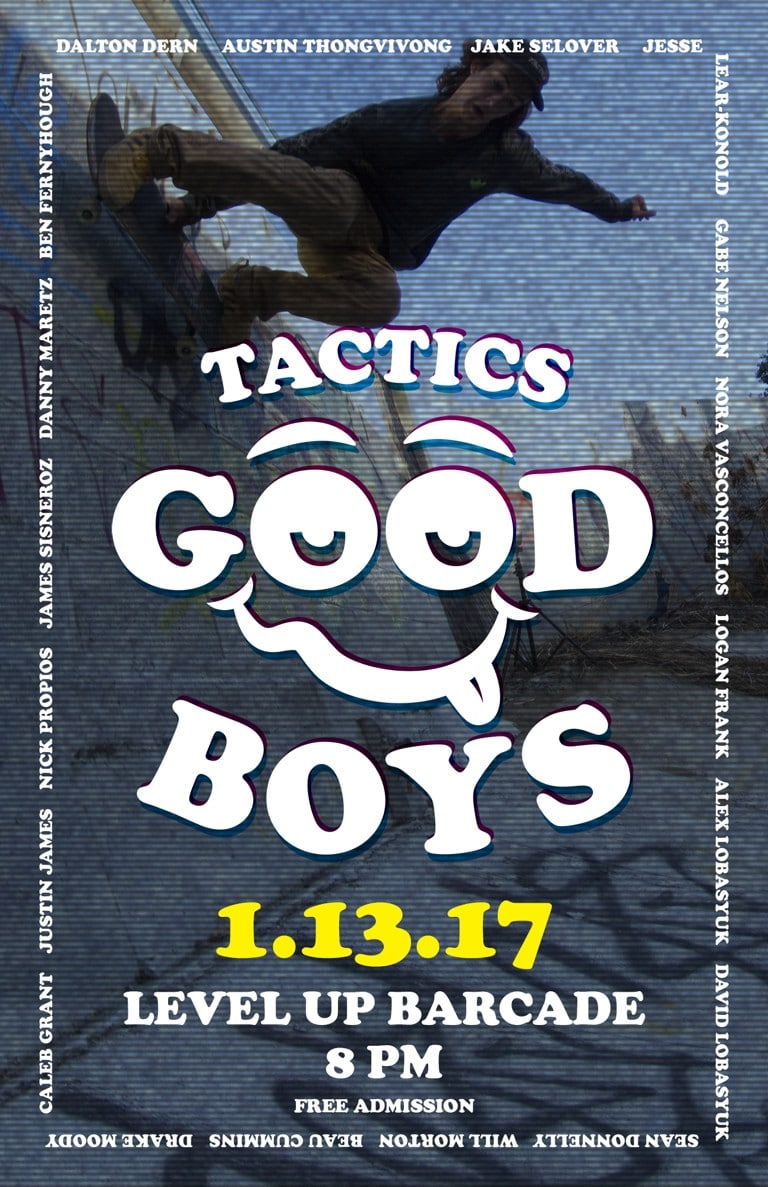 Related Posts