Tactics Skate Jam | October 27 | 4PM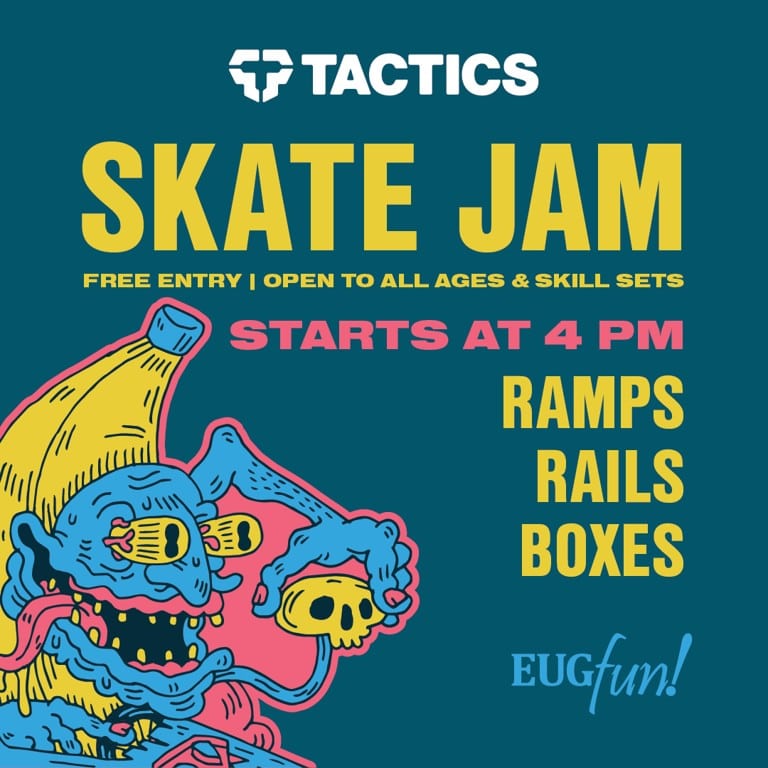 As the EUGFun Coffin races wind down we will descend on the closed streets in the Whitaker neighborhood for a free-for-all downhill skate jam. The streets will be ours for 2 hours, so bring your board on Saturday, October 24 at 4 p.m. and you could be walking away one of the notorious winners of the Tactics skate jam 2018.
All ages and abilities are welcome to skate down Lincoln as we set up ramps, rails and boxes. Prizes and bragging rights will be given out to the longest slide, the skater with the best style and most important the worst slam because who doesn't love to watch a good blow to the pavement? Join us after the jam at the Tactics Eugene shop for some snacks and drinks.
Sign up for the skate jam at the Tactics tent at the corner of Lincoln St and Sheldon McMurphey Blvd. All participants must sign a waiver. Those under 18 must have a parent present to sign.
Related Posts