Tactics x Element | Eat & Skate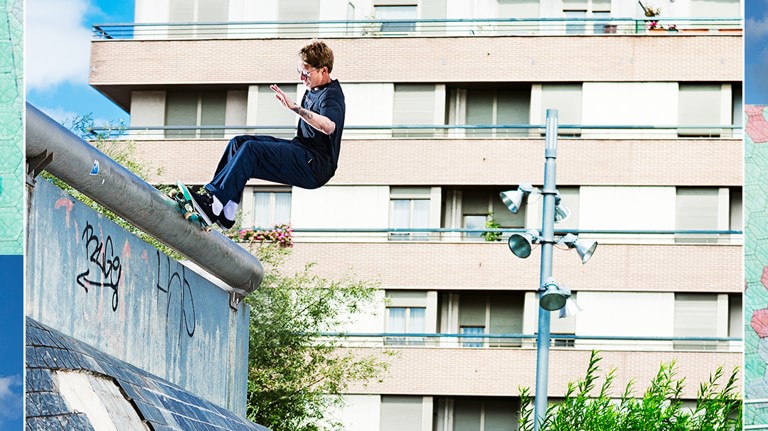 Come to Tactics on July 28th to meet the Element team, including Brandon Westgate, Nick Garcia, Chris "Cookie" Colbourn, Gabriel Fortunato, and Donny Barley. Chow down on a stack of Sizzle Pie pizzas, then head out to Ed Benedict Skate Park to skate with the whole crew. Not a bad way to spend a Sunday, eh? Seeya soon!
EAT.
1pm | Tactics | Pizza
901 NW Davis Street
Portland, OR 97209
SKATE.
4pm | Ed Benedict Skate Park
10125 SE Powell Blvd
Portland, OR 97266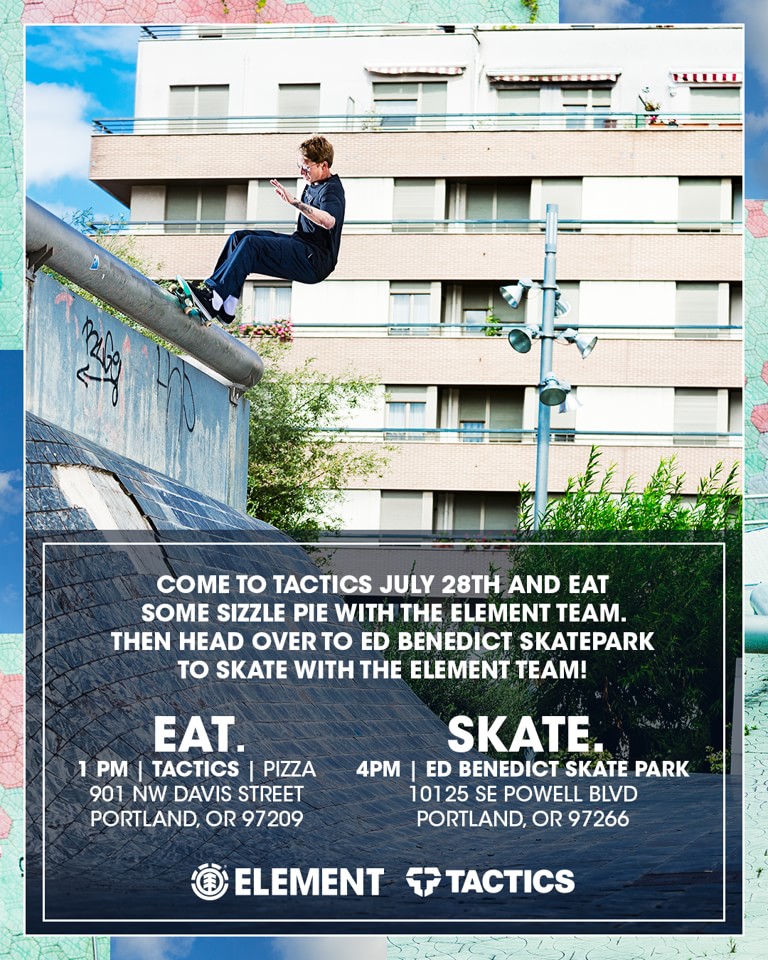 Related Posts