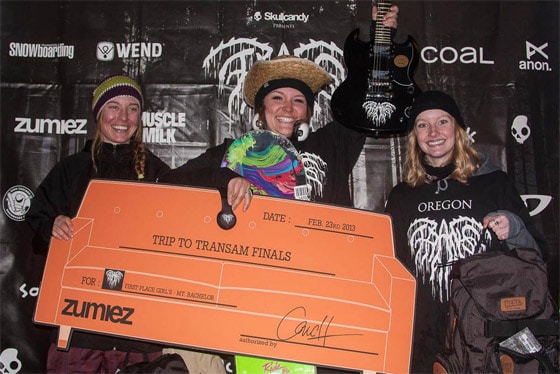 Last weekend, Mt. Bachelor hosted Transworld's Trans AM contest in less than ideal conditions. But hey, it's the middle of February, what do you expect? And let's all be thankful for some snow to ride instead of subpar contest conditions.
When all was said and done, we're stoked to see team rider Jodie Beechem (right) stand atop the podium behind Sarah Jensen (left) and Devyn Schnake (center). We're even more proud of her taking home Best Crash.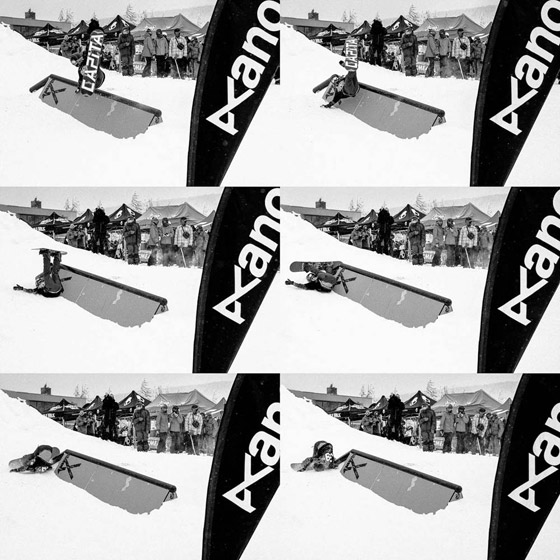 Check out Transworld's full recap here or watch the video below.